Play2Live introduces neural network powered challenges for streamers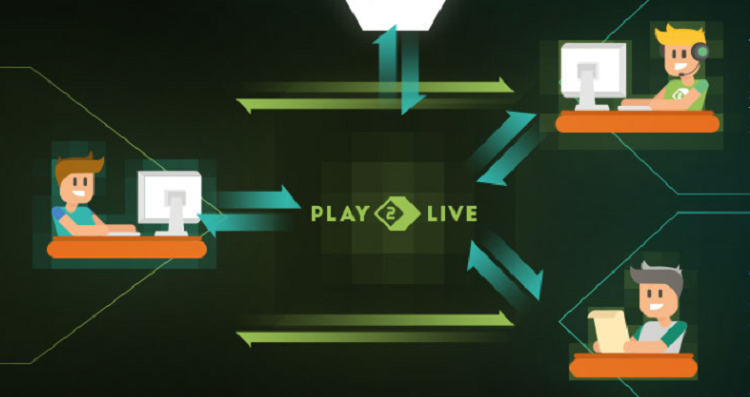 Decentralised streaming platform aims to incentivise viewer interaction through profitable tasks
Decentralised streaming platform Play2Live has announced a series of interactive tasks viewers can set for streamers.
Tasks can include playing through on harder difficulties, collecting specific items within a time limit, or streaming for lengthy periods of time. With viewers voting for tasks via tokens, used to distribute rewards to streamers, Play2Live hopes to stimulate the LUC (Level Up Coin) token economy. Important, given that the token is the sole means of payment within their streaming ecosystem.
Play2Live CTO Vladislav Arbatov described the system, saying: "Interactive tasks will be developed for each popular game, and by the end of the year such functionality will be available for more than 300 games. The internal system of the neural network training will let us add new types of events as quickly as possible. We also plan to work closely with the user community – we will ask fans what tasks would be the most interesting for the particular game".
CEO and founder Alexey Burdyko went into detail over how the platform uses neural network technology, and added: "Play2Live facilitates numerous ways of interaction between a streamer and a viewer including a bilateral system of tasks, enhanced content generation process and many others. Compared to the simplistic chat communication and donation options provided by the existing platforms, it is a real step forward in terms of interaction. We use Computer Vision algorithm to analyse streaming videos. These are neural networks, trained for recognition on their own datasets, including Time Series and OCR, and HUD of games".