Blockchain Gamer Connects Track Breakdown – ICO Insights and Token Trends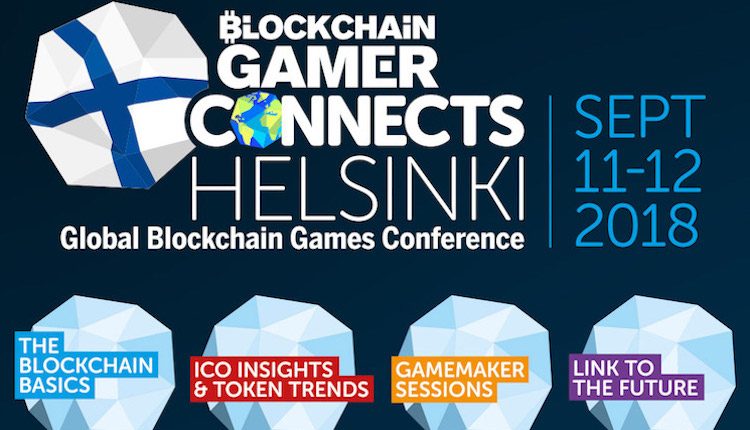 We're days away from the much-anticipated Blockchain Gamer Connects 2018 in Helsinki.
Along with playing host to nearly 40 speakers and over 18 hours of content, the conference is split into two days with four tracks, providing essential insight for anyone from newcomers to the blockchain gaming world, to highly experienced developers curious about what the future holds.
Here, we'll give you a break down of what tracks to expect from Blockchain Gamer Connects this year in Helsinki.
BCGH Tracks – ICO Insights and Token Trends
---
Tuesday September 11th
11:20 – 11:40: Making Blockchain More Accessible For Gamers And Developers
Hosted by Paul Barclay, this talk goes over the ways in which blockchain can be made to be more appealing for new and interested game developers, while also being immediately understandable and enjoyed by new and experienced gamers.
---
11:40 – 12:00: Bringing Distributed Assets Into Decimated
The CEO of Fractured Labs, Stephen Arnold, will be walking attendees through the development and introduction of distributed assets into the survival game, Decimated.
---
12:20 – 1:00 pm: Utility Of Tokens And Digital Assets
Led by Leonard Frankel, Keith Ramsdale, and Dean Anderson, the group will explore the twin worlds of digital tokens and assets in the current and future landscape of blockchain gaming.
---
For more information about Blockchain Gamer Connects, check out the full schedule right here.
Continue the discussion in our Telegram group and don't forget to follow BlockchainGamer.biz on Twitter, Facebook, and YouTube.