Auctionity showcases its re-vamped salesroom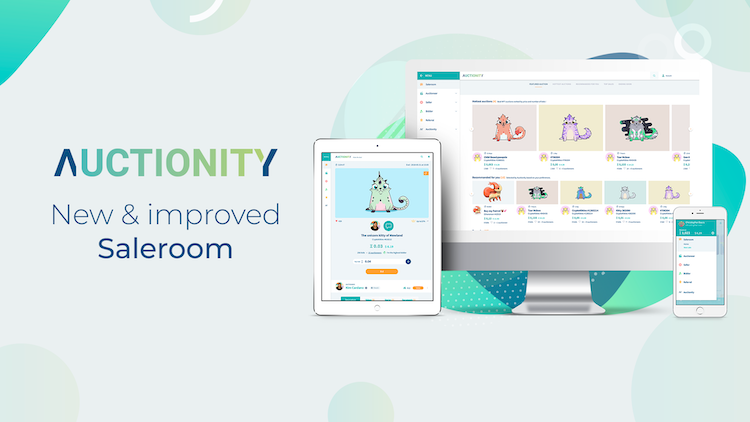 This includes a very special promotional with Etheremon!
There's always been a particular thrill you get from seeing auctions in action. And while we would think that this is something that can't translate over to digital assets, Auctionity attempts to prove us wrong.
How exactly it intends to do this is through its re-vamped salesroom and auction system, which we managed to sneak a peek at during Blockchain Gamer Connects London. This revamp comes months after the initial release by Auctionity, demonstrating that the company isn't done adding new features just yet.
So, what's new?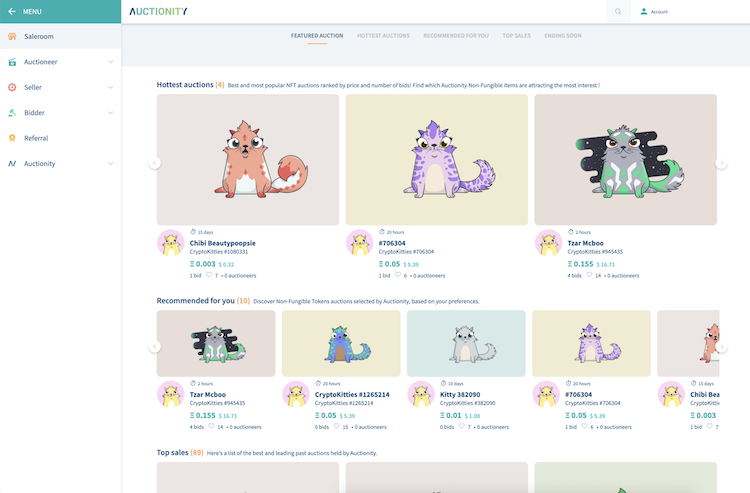 Speaking to Karine Mikluha, the International Development Officer for Auctionity, UI and UX are the main objectives of these modifications.
As a result, one of the first updates that users will notice is a change to the menu screen.
These new modifications make it far easier for users to navigate the various auctions and digital assets.
The team has yet to finish with new features, announcing a number of upcoming ones in the first few months of 2019:
Full responsiveness (building on the already responsive parts of the Auctionity platform)
Several new features, including improvements in the bidding process with bid increments
New crypto-collectibles categories
Etheremon exclusive auctions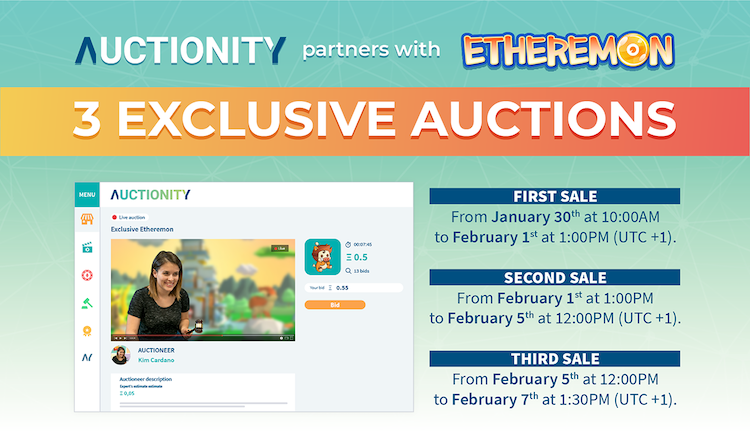 One particular event that this (pleasantly) coincides with is the Lunar New Year. As a result, the Auctionity team has been working alongside the adventure game Etheremon to bring users a special series of auctions.
Between January 30th and February 7th, the platform's users will get exclusive access to a very rare kind of Mon. Symbolizing the Zodiac of the year – Pigperus – will only be available over this span of time.
To find out more about this ongoing auction – visit the website.
---
And continue the discussion in our Telegram group and don't forget to follow BlockchainGamer.biz on Twitter, Facebook, YouTube, and now on Discord!