Key Trends: What we learned at Blockchain Gamer Connects London 2019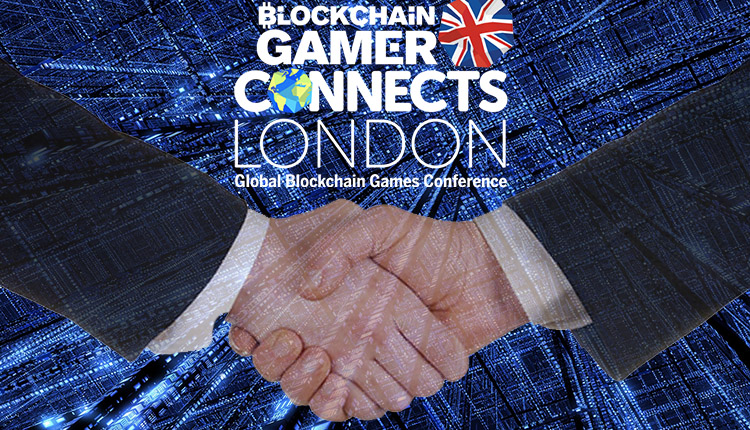 When you line up your keynote speakers, you hope for 'keynote-quality' commentary, and that's certainly what we got during Blockchain Gamer Connects London 2019.
The two day conference – our third event following on from San Francisco and Helsinki editions – set the focus for a year that will be pivotal to the adoption of blockchain games.
We believe every game should be tokenized.
"Blockchain need games," stated Robby Yung, the CEO of Hong Kong-based, Australia-floated Animoca Brands, which has been one of the most aggressive companies in terms of recent M&A activity in the sector.
"We believe every game should be tokenized," he added during his opening keynote, just to make sure the audience grasped the full extent of Animoca's ambition.
And it's not just talk.
Animoca has closed significant deals ranging from the acquisition of The Sandbox developer Pixowl (a blockchain version of the user generated content platform is due in late 2019) through to half a dozen equity-for-token swaps with the likes of WAX, Decentraland, Lympo and others.
Moving beyond MetaMask
Similarly, in his keynote, John Linden, CEO of Mythical Games which recently raised $16 million, argued that although the wider blockchain game sector hasn't scaled since CryptoKitties' success, it's clear some of the key features enabled by using a blockchain – notably item ownership, which enables item pre-sales and high per user monetization – have been proven to work well.
Almost all games can use the blockchain, but it's not going to be a revolution. It's evolution.
"Blockchain technology is game changing. Almost all games can use the blockchain, but it's not going to be a revolution. It's evolution," he argued.
Indeed, making the distinction between blockchain games and games using blockchain, Linden commented he believed blockchain games would remain what they currently are; a niche market of crypto enthusiasts, who can use MetMask and mobile wallets.
According to DappRadar's CEO Skirmantas Januskas, when reviewing 2018's data, this group is only about 30,000-strong.
Hence Mythical Games is making games using its own item ownership platform running on the EOS blockchain because this provides it with the flexibility to craft the best user experience.
"Blockchain isn't a consumer platform. Private keys are a pain in the ass," Linden said.
New kings on the block?
Of course, there remains plenty of competition when it comes to blockchains that are actively positioning themselves to provide a better experience for game developers than Ethereum and EOS.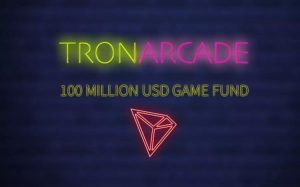 TRON's head of business developer Roy Liu spoke enthusiastically about the advantages it can offer, both in terms of development tools, underlying technology and community.
TRON's Arcade program which will be spending $100 million over three years to encourage game developers to adopt the blockchain is a key part of this.
In addition, TRON will be directly publishing a number of games, with the Slither.io-inspired HyperSnakes just announced.
Hal Bame, the CEO of Singapore-headquartered MagnaChain had less to offer in terms of treasure and bountie.
But with over two-and-half-years of work undertaken, and its mainnet about to go live, he argued that as a blockchain dedicated to gaming, which already has strong links to the developer community (especially in Korea), MagnaChain would provide an active and solid ecosystem.
Meanwhile Waves' developer advocate Inal Kardonov spoke about how that blockchain was changing to better serve the needs of developers.
"We need one successful example of a triple-A title to demonstrate what blockchain can do for games," he argued.
Dealing with the app stores
More generally, however, it seems during 2019, most game developers aren't worried too much about deep integration to any specific blockchain beyond Ethereum. Interestingly games such as Blockchain Cuties and Everdragons already offer their players the option to migrate assets across multiple chains, for example.
That's obviously too complex for most users to understand and in that vein it seems most developers are taking a very lightweight approach to blockchain. In part this is because games such as Stick Sports' Stick Cricket and Reality Gaming's Reality Clash are F2P mobile games.
This means not only will their audiences be casual, non-crypto-owning players but the games will have to work around Apple and Google's T&Cs with respect to app store monetization rules.
This means you can't run blockchain-based marketplace in-app (only on web), and importing blockchain items from those marketplaces has to be handled with care, and accessed using the standard in-app purchases system.
The result – in blockchain terms – is these games are about as simple as they can be, and that's probably the correct approach for a sector that's yet to expand its audience beyond the crypto-enthusiasts who embraced CryptoKitties 14 months ago.
Still, the ambition remains for more complex experiences, particularly addressing the PC market. Two examples include economic RPG Ember Sword  from So Couch Studios (due in 2020) and 8 Circuit Studios' Project Genesis, which is part of what its CEO James Mayo hopes will develop into a wider Metaverse. For example, Project Genesis is offering item interoperability with another PC shooter Mankind Reborn. (Not at the conference but Enjin's Multiverse is similar attempt).
Decentralization matters for Bitcoin. It doesn't matter for most games.
All this take time and money, however, and these are resources most blockchain game developers don't have in abundance at the moment. And that's why it seems likely 2019 will be the year blockchain and games embrace lightly.
For, when it comes to the full decentralized vision, as Alex Amsel, one of the sector's most experienced and deeper thinkers, put it "The infrastructure isn't yet here. It will still take years."
Nevertheless, Amsel also argued that thanks to their inherent confidence using digital assets and currencies, gamers remain the obvious target audience for mass market blockchain adoption. The trick will be condensing the range of potential features blockchains offer into concrete benefits for players and hence the wider ecosystem.
Or, as he phrased it: "Decentralization matters for Bitcoin. It doesn't matter for most games."
Videos  of all presentations from Blockchain Gamer Connects London 2019 will be made available on YouTube over the coming weeks. 
While the next edition of Blockchain Gamer Connects will be in Seattle in May, followed by Hong Kong in July and Helsinki in September.
And continue the discussion in our Telegram group and don't forget to follow BlockchainGamer.biz on Twitter, Facebook and YouTube.