Delabs CEO Joonmo Kwon on prepping for Rumble Racing Star's open beta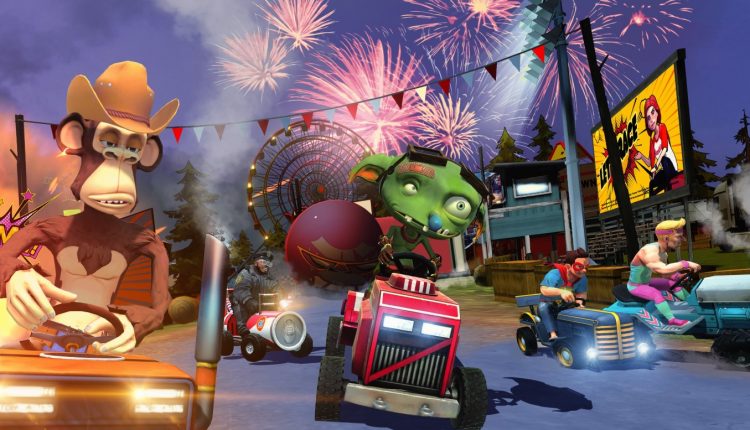 Sign up to our Substack, follow us on Twitter and connect with us on Linkedin.
Following a busy 2023, which included introducing flagship title Rumble Racing Star to the world, South Korean web3 game studio Delabs Games won't sit back and relax quite yet.
Next up is its Star Badges and Soulbound Token airdrop scheduled for Wednesday 25th October. And as if that's not enough, in November we can expect the open beta launch of PC-based lawnmower kart racing game Rumble Racing Star.
We caught up with Delabs CEO Joonmo Kwon to hear what he makes of the year so far, his blockchain gaming vision and what he expects moving into 2024.
BlockchainGamer.biz: Almost a month into the last quarter of 2023, how would you summarize the year for the Delabs team and the titles you're currently working on?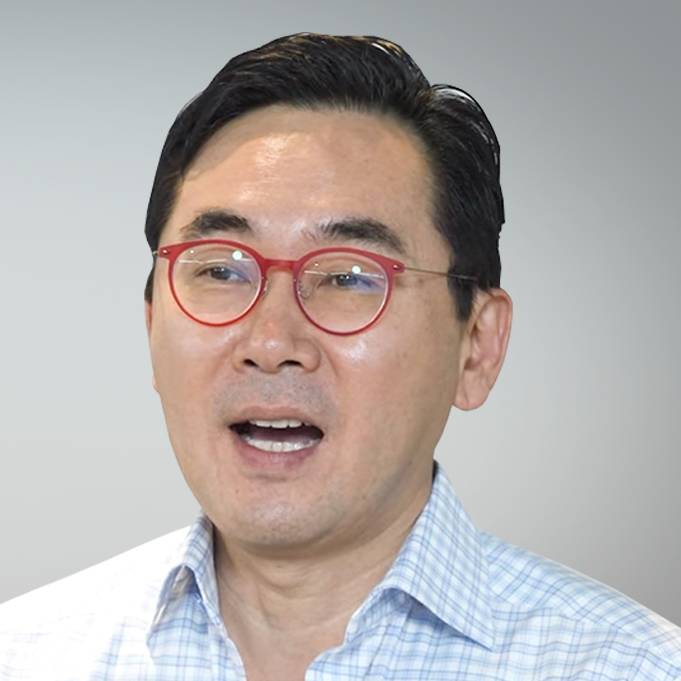 Kwon: Delabs has had a thrilling and eventful year in 2023. Our exciting journey began at GDC in San Francisco in March, where we eagerly shared the latest updates on the development of our web3 game titles, such as Rumble Racing Star, Space Frontier, and Metabolts. Furthermore, we proudly announced our partnership with the Polygon mainnet and kicked off the minting process for Adventure Pass NFTs. Notably, Adventure Pass NFTs achieved an unprecedented milestone by becoming the top-ranked NFT across all categories among domestic game companies, setting a groundbreaking industry precedent and selling out in an instant.
Acknowledging the tremendous promise of Delabs' trio of web3 games, we have effectively completed a seed investment round in July, securing a noteworthy $4.7 million in funding. This funding round was led by Hashed Ventures and witnessed active participation from Spartan Labs, Polygon Labs, and the blockchain gaming startup Planetarium.
Presently, Delabs is in full preparation mode for the debut of its web3 game titles, starting with the eagerly awaited unveiling of Rumble Racing Star. The pre-registration for this game commenced on October 12th. As we approach the imminent launch of the game, our commitment to pioneering innovative and diverse approaches within the web3 market remains unwavering.
Additionally, we're thrilled to announce the forthcoming airdrop of Star Badges and Soulbound Tokens on October 25th.
With your final beta launch of Rumble Racing Star scheduled for November 2023, can you tell us what you're hoping to achieve during these remaining two months of the year?
With our beta launch we are expecting more gamers to come participate and play during the Open Beta compared to our Closed Beta Test. We are excited to see how gamers will receive the various improvements we have made from feedback collected from our Closed Beta Test, as well as new content our development team has created since then.
The Open Beta will primarily focus on open feedback from all of those participate, which we will take in to create improvements to the game. With user feedback and user activity data, we aim to focus on polishing the game to be more fun.
Instead of aggressively monetizing users, as seen in MMORPGs and F2P mobile games, we aim to grow the user base collaboratively with the community in a transparent manner enabled by blockchain technology.

Joonmo Kwon, CEO Delabs Games
Furthermore, we would love to highlight the social aspects of Rumble Racing Star, since we see the social aspects as a key performer to the game's success. Through to the end of the current year, Delabs Games hopes to achieve a successful launch campaign where we bring in different communities into the game and encourage them to build clubs, race, and participate in various tournaments.
How happy are you with the reception of the game so far?
Regarding Rumble Racing Star, we held our Closed Beta Test in August. During this phase, the game was accessible for one week, and we organized numerous events. We managed to amass a substantial player base, including 10,000 pre-registered users, who participated in over 56,000 in-game races. Additionally, our Friendly Match Mode, intended for community-driven gameplay with friends, witnessed a significant number of races.
Following the conclusion of the Closed Beta phase, we are actively engaged in data collection, bug resolution, and the necessary preparations for the Open Beta, which is slated for release by the end of this year.
Conversely, development work on the other two games is still in progress. Although we have some alpha builds internally, their public release is scheduled for a later date.
Can you reveal something of the larger plans for the Delabs ecosystem including its other games Space Frontier and Meta Bolts?
Our initial focus lies on Rumble Racing Star, which would be the first title to launch with the Delabs Games brand. We have been focusing a lot of our efforts to support the launch of Rumble Racing Star. However, despite the focus on Rumble Racing Star as our first title, Space Frontier and Meta Bolts are currently well in development. Both teams have been focusing deep in development to create a diverse and expansive array of contents. The Space Frontier team has been preparing for a beta test to be ready before the end of this year, so there will be more information we would be able to provide in the future with regards to the details of this beta test.
Finally, what can players expect from Rumble Racing Star as we move into 2024?
I believe it would be helpful to delve into why Delabs Games ventured into creating web3 games. We acknowledge that many previous games have centered around the concept of play-to-earn, drawing players in with enticing economic models, only to witness these models falter over the past few years. This trend, often associated with the peer-to-peer model, laid the foundation for the web3 gaming scene.
However, we recognize the profound connection between games and psychology. In the gaming industry, we observed user fatigue with the prevalent F2P model, which heavily monetizes users. This approach, particularly prominent in the MMORPG space, has been a major trend in Korea, leading to user dissatisfaction.
In the blockchain, we discovered a different approach to the relationship between gaming studios and users, one that fosters a unique alignment. Instead of aggressively monetizing users, as seen in MMORPGs and F2P mobile games, we aim to grow the user base collaboratively with the community in a transparent manner enabled by blockchain technology. This approach revolves around the psychology of ownership, allowing players to own assets they acquire in the game and later sell them.
Furthermore, there are two critical components.
First, the ability to monetize interactions with the game and ownership of assets, and
Second, active community participation and engagement, ensuring that users' voices are heard, and user-generated content is valued. By finding the right way to algorithmically reward users through blockchain technology, we create a compelling alignment between the company and its users.
This perspective guided our journey into the blockchain space, and with Rumble Racing Star, we are committed to a community-driven approach. Our goal is to establish a platform where various communities can engage in friendly competition and generate content. In this way, we aim to thrive as a community-driven game, where engagement and direction are shaped by the community, and users are duly rewarded for their contributions. Rumble Racing Star, initially conceived as a casual game with a social aspect of playing with friends and engaging in racing, can truly enhance the overall gaming experience.
Find out more at the Delabs' website.