Opinion: Which blockchain game tokens have doubled in 2023?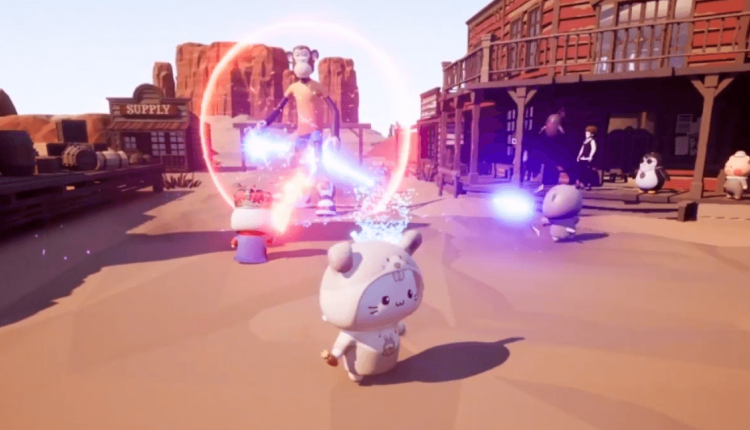 BlockchainGamer.biz editor-at-large Jon Jordan has been writing about the games industry since 1999. He predicts blockchain is the next great disruption and in our weekly column he shares his views on everything web3 games. You can read more in his Substack and contact him via [email protected].
---
Honestly, when I look at my own 'portfolio', the wonder is it's still in the five digits. I don't look often and I don't consider what might have been…
Of course, I do exactly that all the time, but mercifully also concluding I made the right decisions even if in retrospect I could have generated 10x the result.
More generally, the outcome is that if you buy cryptocurrencies — whether or not you understand them — you enter a world of highly leveraged bets. Sure, unless you're getting funky, all you can lose is what you put in, but that's not the game everyone else is playing. For it doesn't take much upside before everyone's tempted into some sort of exotic bet.
All this is just cultural padding as I gear up to discuss how around 170 game-related tokens have performed during 7/12th of 2023.
Surprisingly — given the terrible macro — some have done very well: 12 tokens are up over 100% year-to-date, with Hello Pets' PET token up 516%.
Of course, casting your eye a few columns to the left, it's easy to see that all these tokens remain considerably down from their bullrun 2022 performance.
Maybe 2023's trajectory is more noise than signal, but I think some projects' real momentum is reflected, however darkly. Not investment advice but do your own research on NFT Worlds, DeGods and Ronin.

Taking several steps backwards, it's also worth looking at the blockchain game projects whose tokens have performed the best since their launch.
This remains something of an inexact science in terms of how, when and to whom those initial tokens were made available. But — what is clear — is that if you were lucky enough to be one of those early adopters, the returns of the top blockchain game tokens — even now — have been considerable.
Indeed, in that context, it matter little that the likes of Axie Infinity, The Sandbox, STEPN, Decentraland, Illuvium and My Neighbor Alice are all down 95% from their all-time-highs because they are all up +1,000% from their first token sale prices.
Axie is still the best performer, up 6,910% for its earliest investors, and hitting an incredible 18,500% ROI for those who bought its AXS token on the 1st Janaury 2021, selling on 31st December 2021.
As ever, timing is everything.

And it's also worth pointing out that — counter-cyclically — one of the bigger trend in 2023 is for blockchain games to delay releasing live tokens for as long as possible, typically to negate the sort of volatility previously discussed.
Alternatively, other games are releasing utility tokens, which are restricted in terms of their liquidity and issuance, and designed to have pure in-game payment functionality to reduce their speculative attraction.
Get a more in-depth explanation of the performance of gaming tokens across various time phases in the video below.
Don't miss out on any news from the blockchain games space: follow us on Twitter and connect with us on LinkedIn.