Opinion: Drawing crypto battlelines and how to win this infinite game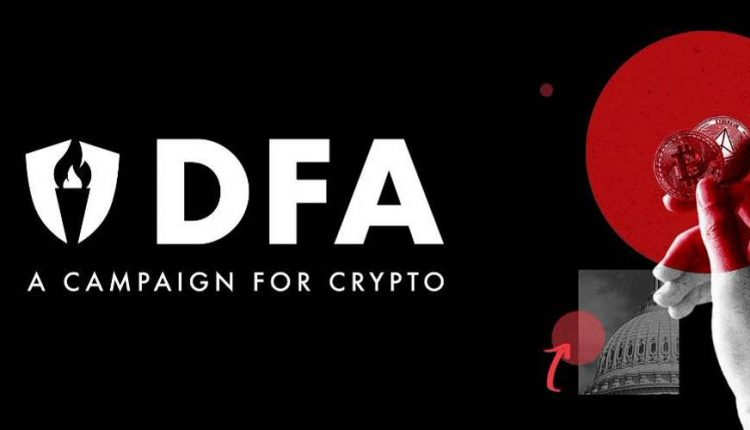 BlockchainGamer.biz editor-at-large Jon Jordan has been writing about the games industry since 1999. He predicts blockchain is the next great disruption and in our weekly column he shares his views on everything web3 games. You can read more in his Substack and contact him via [email protected].
---
As the implications of the SEC's case against Binance.US and Coinbase begin to be processed, it's interesting to see the range of reactions.
When it comes to coins that the SEC has now formally — if somewhat indirectly — called out as being securities, the reaction has been brutal. Bloomberg has tracked an average fall in prices of 25% in the past week.
Indeed, the dominance of BTC in terms of wider crypto ecosystem is now at a two-year high of 49%, up from a low of 40%.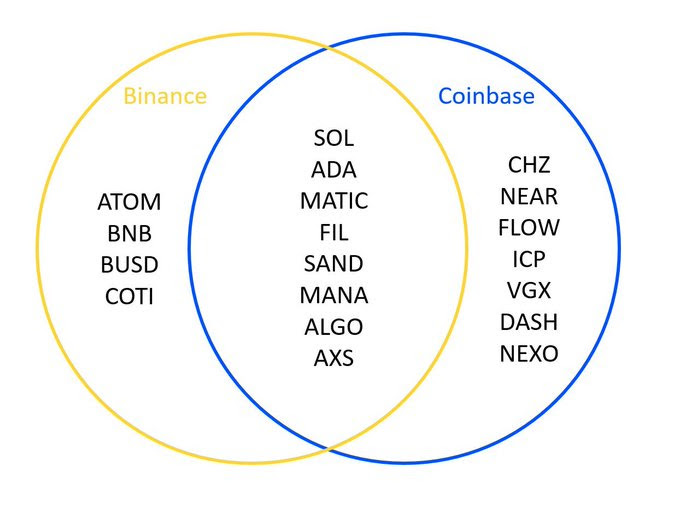 In terms of gaming, this has been bad news for Axie Infinity's AXS and The Sandbox's SAND token, which has resulted in Animoca Brands' chairman Yat Siu continuing his stated enthusiasm for Asian markets, and heralding a move away from the "blockchain-hostile" US.
He told the South China Morning Post that "The SEC focuses on the US, so that should not have an impact on Animoca Brands in broader markets where SAND is widely available and accepted, including in more progressive jurisdictions like Hong Kong and Japan."
And yet some in the US — lead by Coinbase — are gearing up to fight their corner, with Messari Research's Ryan Selkis setting up the Digital Freedom Alliance to lobby in DC, as well as planning to educate and fund pro-crypto politicans; a process he reckons might take 10 years to bear fruit.
The irony is that the current situation only underlines the long term importance of the mission.
Meanwhile, the SEC's long running case against Ripple and its XRP token has reached the stage whereby court documents have been unsealed in which a previous SEC director suggested that in 2018 that neither Bitcoin or Ether were securities. For various reasons, Ripple thinks this strengthens its case too.
As an aside, current SEC chairman Gary Gensler has form in this respect as being on the record in his previous job as an academic in stating Ether isn't a security, as well as shilling Algorand's ALGO token as a paid consultant, and getting very close to FTX and Binance in terms of advisory roles also.
If nothing else, it does make one think that the SEC would have been sensible to conclude the Ripple case before opening two more even more complex cases against the industry's most well-backed crypto exchanges.
How quickly this all pans out is impossible to ascertain, of course, with the medium term outcome perhaps hinging on the result of the 2024 US presidential election. As previously pointed out, crypto is becoming a partisan issue in DC.
Keep on keeping on
What is more significant — I hope — is that builders keep on building.
For example, Uniswap has announced the inital code and the whitepaper for its v4 decentralized exchange protocol, which comes in a much more modular and efficient framework to give other developers more flexibility in terms of plugging in additional functionality and building their own flavors of AMM DEXs.
Interestingly, Uniswap has hosted $1.5 trillion-worth of life-time trading as the #1 decentralized exchange and liquidity provider, and is probably now a product any government would find difficult to shut down, even though it could presumably sanction its well-known US developers.
Similarly Polygon has announced v2 of its own protocol, which is all about building a a very large network of zero knowledge-powered L2s, which are unified via a novel cross-chain coordination protocol, and plugged into Ethereum's security model.
In this way, both organisations are looking to support a future of massive scalability with very deep liquidity and capital efficiency.
So, for me, the SEC's impact remains very limited; it's just about short term price. That's not trivial as if the value of tokens drops too low that can make protocols uneconomic to operate as well as introducing security issues in terms of 51% attacks etc.
Price can't, however, remove the significance of the concept of native computer-based money and other digital stores of value, which are independent from governmental control, even a good government.
Indeed, the irony is that the current situation only underlines the long term importance of the mission, and hastens its eventual success.
And don't miss out on any news from the blockchain games space: follow us on Twitter and connect with us on Linkedin.