MarbleX announces new partnerships with Wavebridge and Epic League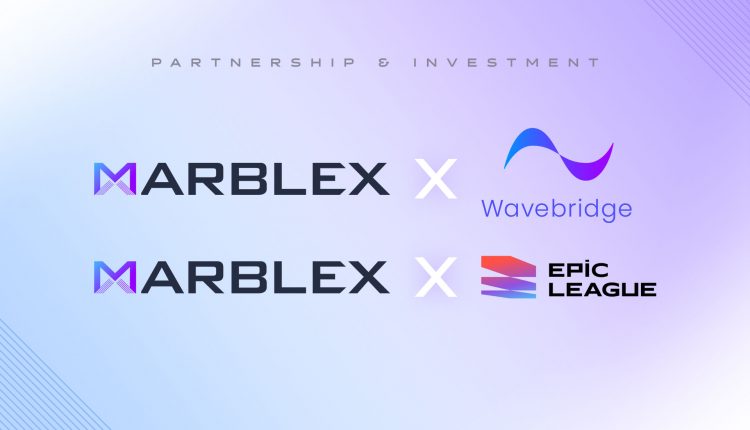 MarbleX, the blockchain-based subsidiary of Netmarble, has shown new momentum with two new strategic partnerships: Wavebridge and Epic League.
Through these partnerships, MarbleX aims to expand the reach of MBX (its blockchain currency) to offer greater utility for it in a rapidly changing DeFi market.
Wavebridge, which signed an Memorandum of Understanding with MarbleX, brings together FinTech and blockchain technology. As a startup in automation of fintech investment, Wavebridge also launched its data collection solution called the 'Wavebridge Index', which collects data from exchanges to create a local standard Digital Asset Index.
MARBLEX will seek opportunities to raise its Blockchain Asset Management competency in cooperation with Wavebridge's speciality of IT and quant technology.
In addition, the MoU with Epic League would allow MarbleX to enrich its MBX ecosystem by partnering up with highly competitive content developers and creators from Epic League. Epic League, an online RPG-specialized platform, will connect participants in the ecosystem, including game players, communities, and guilds, to blockchain services such as NFT marketplace and DeFi.
The company is expected to serve two RPGs – Dark Throne and Space Monsters, both scheduled for release later this year.