First NFT Project Launches On Oasys In Collaboration With Creator of Virtua Fighter and Shenmue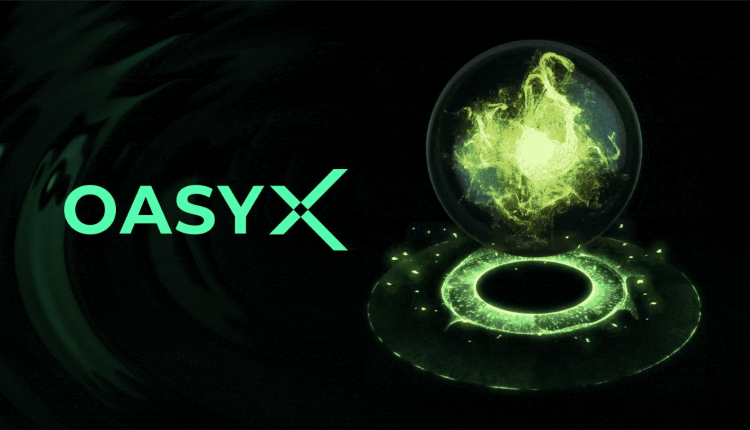 Oasys, a gaming-optimised blockchain built by gamers for gamers, today announces the launch of OASYX. Functioning as the company's first NFT project built on top of its native blockchain in partnership with the famed game development executive – Yu Suzuki.
With the launch of OASYX, the project will mint a range of NFTs in conjunction with leading content creators, artists and developers from various gaming brands. OASYX's inaugural series of NFTs at launch will be creatively supervised by Suzuki and published by Japanese blockchain game developer double jump.tokyo.
Having formerly been the head of SEGA's research and development team, Suzuki has made a name for himself as a driving force of innovation during a formative era of SEGAs game development. Namely he was best known for creating some of its iconic hits like Virtua Fighter, Virtua Racing and the Shenmue franchise.
In addition to these titles, he's also the sixth person to be inducted into the Academy of Interactive. Arts and Sciences Hall of Fame. At present, he is listed as #9 in IGN's list of Top 100 Game Creators of All Time.
Yu Suzuki added: "As the first NFT project on the Oasys chain, in which SEGA, Bandai Namco, Square Enix and other leading game developers are participating, we expect OASYX to provide a runway for the success of NFTs in the near future. We also believe that the management of world building in its nascent stages has meaningful value for both myself and this industry, and OASYX is primed to be a major initiative in finding original value in digital data."
Suzuki will oversee the overall theme and art direction of OASYX's first NFT series, alongside GODTAIL, a multi-talented Japanese digital artist behind various anime-themed artworks and designs. The first series involves the distribution of 10,000 original characters in a free-to-own format that will serve as a base for future metaverse avatars. In subsequent series, OASYX intends to introduce a wider range of NFTs with supplementary use cases, including new characters, fashion items, and in-game gadgets.