CryptoWars is now available on OpenSea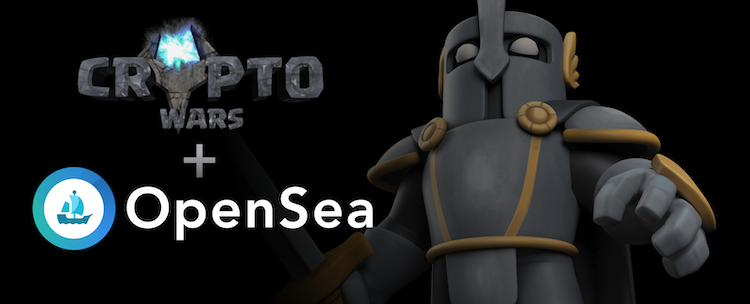 From Experimental to the OpenSea
As a development company, Experimental (e11) certainly lives up to its name. For CryptoWars, it's a game that is based completely on smart contracts, with an ERC20 token linking it to Experimental's wider ecosystem.
Being built thanks to the Loom SDK and putting plasma sidechains to use, it achieves fluid gameplay while removing friction for the player. Just recently, OpenSea has announced that it will be featuring assets from CryptoWars on its marketplace.
The inclusion of this game to the OpenSea marketplace means that players will be able to take advantage of a number of unique features.
Along with the added exposure, there are the added benefits of listing/selling assets without paying GAS fees. In addition, OpenSea's system allows for multiple assets to be listed in one lot.
To find out more about CryptoWars, visit the website.
Blockchain Gamer Connects  – London Registration 2019 – PGConnects – London
Continue the discussion in our Telegram group and don't forget to follow BlockchainGamer.biz on Twitter, Facebook, and YouTube.