Every year, blockchain games get bigger at GDC
From Blockchain Games Next to GDC, blockchain is making its way into gaming.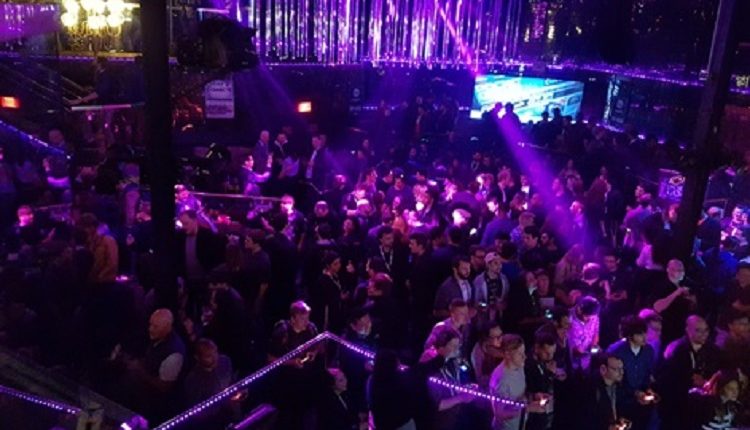 "2019 is the year when teams are buidl-ing their products /decentralized games and what I've seen is very impressive"
San Francisco got its fair share of traffic last week, as GDC went into full swing from March 16th-20th. According to event organizers, that's Traffic with a capital 'T', as over 29,000 attendees and industry professionals made their way to the conference.
We were very glad to be temporarily next door with Blockchain Games Next, in collaboration with Cocos-BCX and TRON. With a very positive, blockchain-centric day concluded at Next, Oscar Clark, among many of our attendees made their way to GDC.
What our attendees noticed straight away was the fact that blockchain is taking on a bigger presence than ever before.
Clearly, blockchain games and crypto collectibles (NFT's) are becoming more popular. Packed out rooms and great speakers were proof of this.
"The blockchain games event at GDC is getting bigger and bigger each year," Tony Pearce of Reality Clash recalls. And the inclusion of major contenders and even bigger announcements made this all the more credible.
Among those at GDC include the team behind Forte, such as Kent Wakeford, who sees the entrance of blockchain in GDC as setting a future precedent for innovation in the gaming world.
With gaming providing one of the fundamental testing grounds for real-use cases in blockchain.
"I fundamentally and wholeheartedly agree that gaming is going to be the killer application for blockchain."
Along with Forte, Enjin were helping to prove just how blockchain can be put to work in the gaming world. With the team working to raise awareness among mainstream developers about its multiverse, according to Pixowl's Sebastien Borget.
"While Blockchain gaming isn't yet making the front showrunner (except on Tuesday afternoon at the Blockchain Games Next dedicated mini-summit), I've seen Enjin actively reaching out to developers to promote their Metaverse supported by inter-operable ERC-1155 tokens."
While GDC included titanic announcements like Google Stadia and Oculus Rift 5, blockchain is not without its own innovations. And with blockchain developers having a far greater presence than ever before in San Francisco shows that the best is still to come from our industry.
---
And continue the discussion in our Telegram group and don't forget to follow BlockchainGamer.biz on Twitter, Facebook, YouTube, and now on Discord!