Crossing the chains of gaming with 0xGames & exclusive giveaway!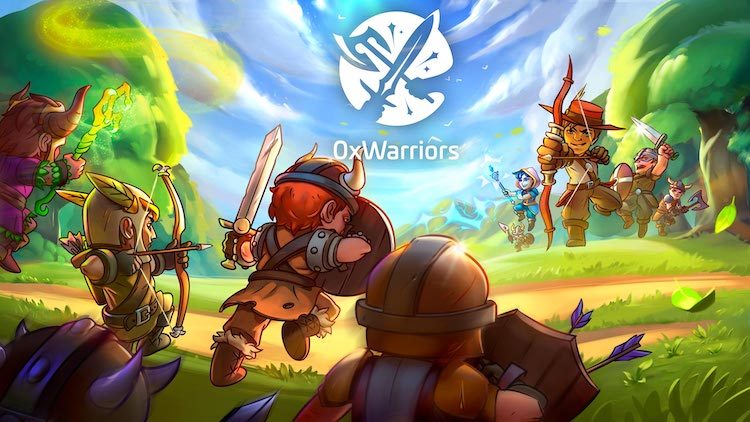 Keep your eyes peeled on the exclusive competition inside!
Delving into blockchain game development is no easy task, being a mixture of new and challenging technology. It's with this in mind that any venture to offer support for multiple chains in the same game becomes truly interesting.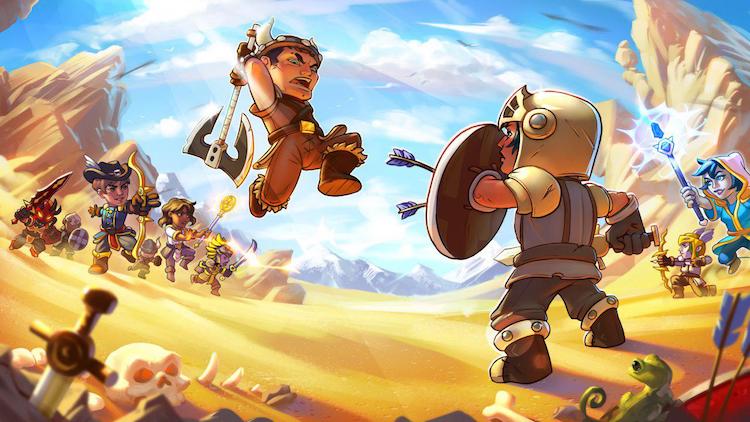 One of the recent examples of this has been 0xGames, which has made its latest game stand out.
How it's done so has been through offering support for users on both Ethereum and EOS chains.
What makes this such a stand-out development is that it's the first of its games to offer it.
As a result, we spoke to 0xGames CEO and Founder, Sergey Kopov, to find out more. We also couldn't pass up the opportunity to discover more about the 0xGames team.
The famous CryptoKitties game was the catalyst: we saw great opportunities the blockchain gaming market held and decided to go blockchain.
Kopov explained that the direction of 0xWarriors would've never happened were it not for inspiration early on. More specifically, from the example that CryptoKitties set out with its launch.
"Behind the success of CryptoKitties we saw more than just a good game and a timely release," Kopov continues.
"We noticed a new niche in the game industry and new opportunities for the players and that's a good prerequisite for a successful startup."
0xGames isn't content with putting one blockchain to use for its games. 0xWarriors among them intends to start with two, with more to be added in the future.
"We are set to make 0xWarriors a truly multi-blockchain game. Eventually, we will introduce new blockchains to our RPG battler, for example, NEO or TRON."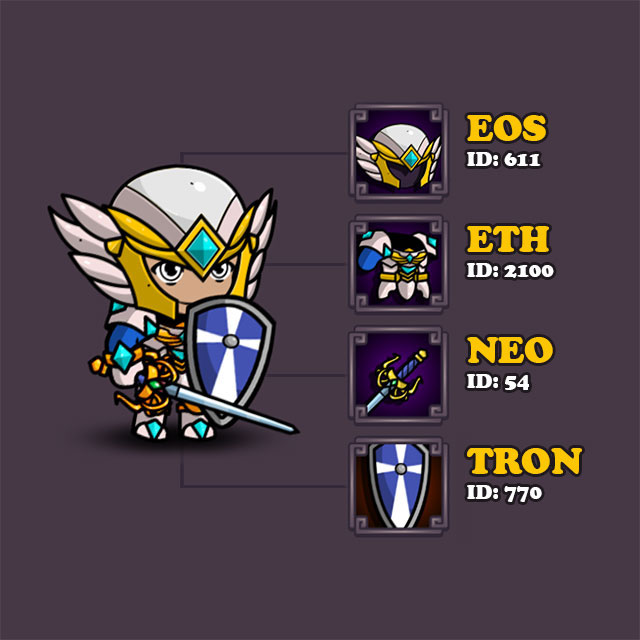 While words like collaboration and interoperability are used frequently, the amount of interaction across chains remains relatively low. This is especially true when we consider interactions between games on different chains.
Kopov illustrates that this move is intended to engage with as many people as possible. Making it so that the use of one chain is not a restriction on what games a user can play.
"Some game developers just make a copy of the world and its assets and bring it to a new audience where they never interact, we thought that would not bring anything new in terms of gameplay and advancing the blockchain gaming world."
In this regard, depending on the success and scope that 0xWarriors obtains, the intention is to make it commonplace. With 0x's future games having some level of multi-chain compatibility to engage with a larger audience.
"We think it's the only way to bring the gamer community together without any barriers. Games should be played without the need to worry about how they work in the background, while players enjoy the game we will grow the player base."
Announcing – BCGbiz and 0xGames exclusive giveaway!
Now, for the moment you've been waiting for. Both BlockchainGamer.biz and 0xGames a proud to announce an exclusive giveaway!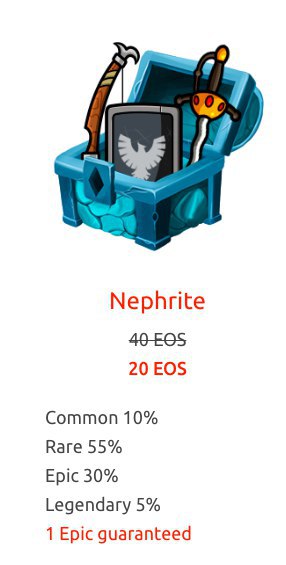 The team is giving away 5 high-quality item chests, Nephrite, to be exact for 5 lucky competitors.
For those otherwise uninitiated: Nephrite has a higher chance of containing Rare, Epic and Legendary equipment. This makes them one of the most desireable chests to get your hands on.
So, how can you participate? All you have to do is:
Retweet this article on Twitter mentioning both @BCGBiz, @0xWarriors, and @0xGames
The winners will be chosen at random from all retweets
The contest starts the moment that this article goes live. The winners will be announced on Wednesday 5th December at 2 pm (GMT).
Good luck!
Blockchain Gamer Connects  – London Registration 2019 – PGConnects – London
Continue the discussion in our Telegram group and don't forget to follow BlockchainGamer.biz on Twitter, Facebook, and YouTube.