2018 in Review: Vlad Panchenko, DMarket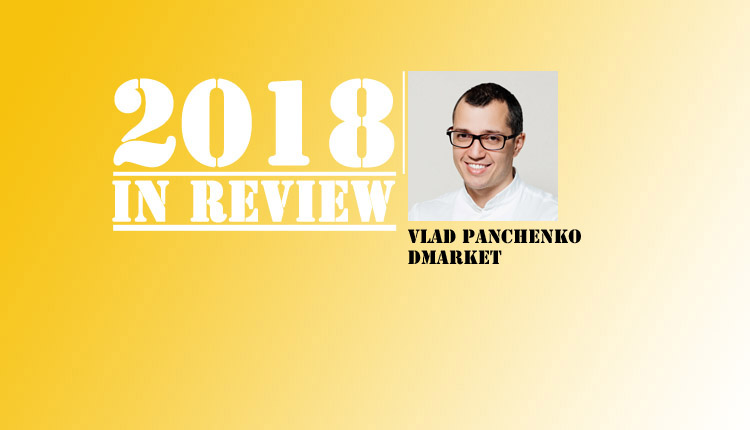 On the fast-maturing market
As a turbulent year in the blockchain game sector draws to an end, we're getting the opinions of some of the key players about what just happened.
And as well as finding out what they thought were the most significant events in 2018, we're looking forward to what will occur in 2019.
More mainstream developers will use the power of blockchain to add real value to their virtual items and make them tradable.
Vlad Panchenko is the CEO and founder of blockchain game item marketplace DMarket.
BlockchainGamer.biz: What was the most important blockchain game sector trend for your company in 2018?
Vlad Panchenko: The appearance of many blockchain-based games was a big trend of 2018. Some big developers opened up "blockchain departments" inside their companies. We got more competitors this year that are building blockchain-based platforms for in-game trading.
Blockchain is turning virtual in-game items into non-fungible assets, creating monetization opportunities for both game developers and gamers. This is the main trend and the most important benefit of blockchain technology in gaming for years to come.
What do you think was the most important news/trend generally?
The recent news from Epic Games, the developers of Unreal Engine and Fortnite, can lead to really far-reaching consequences. They are launching their own store and offering game developers 88% of revenue while taking a cut of 12%. This can create new rules for digital games distribution.
The 70%/30% split dictated by Steam, App Store, and Google Play has seemed untouchable for years, but now it's facing a real challenge. I think, if developers' revenues increase, this can only benefit the gaming industry as a whole and the blockchain game sector in particular.
What blockchain game did you play the most in 2018?
I'm a hardcore gamer and prefer competitive games like CS:GO, Battlefield, or Call of Duty. But I do see progress in the blockchain game sector because mainstream developers are starting to catch up and they will surely add more fun to both mobile and PC blockchain gaming.
For instance, we have a blockchain-based mobile game connected to the DMarket platform. Tt's called DHeroes, a card game featuring real-world YouTube bloggers. You can collect and trade cards from that game but it's not the only purpose. You compete with other players, make tactical decisions, get rewards for your victories. The game is not released worldwide yet but I tried an early version and it was fun.
What do you think will be the blockchain game biggest trend in 2019?
Actually, I've already mentioned it. More mainstream developers will use the power of blockchain to add real value to their virtual items and make them tradable across different platforms. Those developers will enrich blockchain gaming with really entertaining titles and attract players who maybe don't care about blockchain but want to have fun while also monetizing their gaming time by trading in-game items.
What's your resolution for 2019?
First of all, we will focus on connecting more games to the DMarket platform. We've been negotiating with a number of developers for some time already, and the progress is encouraging.
I'm sure that 2019 will be an exciting and rewarding year for DMarket.
You can check out what DMarket gets up to via its website and read all of our 2018 in Review interviews here.
Join us for two days of discussion about the blockchain game sector at Blockchain Gamer Connects London 2019 on 21-22 January.
And continue the discussion in our Telegram group and don't forget to follow BlockchainGamer.biz on Twitter, Facebook and YouTube.