Fourth F1 Delta Time auction for the Japan Edition 2019 car will kick off 14 October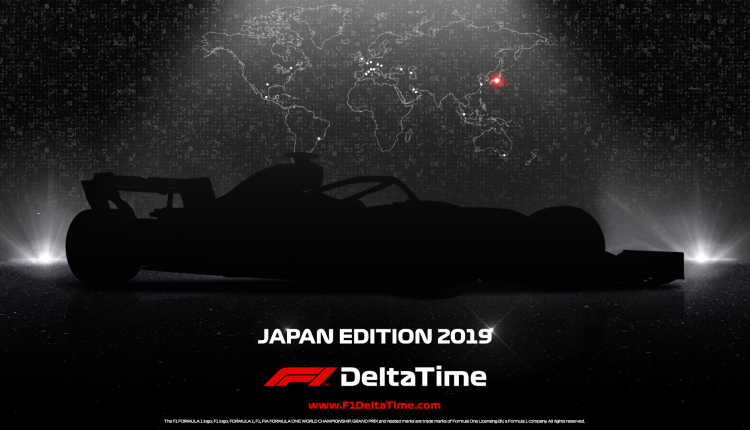 Celebrating the first Japanese Grand Prix of the Reiwa era
F1 Delta Time, the popular blockchain-based racing game, is hosting its fourth auction and this is a truly special one.
To celebrate the first Japanese Grand Prix of the Reiwa era, Animoca Brands announced the exclusive auction for the one-of-kind "Japan Edition 2019" supercar. For those not in the know, this unique vehicle doubles as a neat NFT collectable and a usable in-game car with some tremendous stats.

The car's stunning livery features the kanji 令和, which signifies Reiwa. Reiwa is the new era in Japan, and its English-language interpretation is "beautiful harmony". The livery is inspired by the yoroi (armour) of a samurai, with its striking gold, red, and black colours creating a look of strength and elegance.
In terms of performance, it's designed to be 'graceful and powerful like the samurai that inspired its design'. Basically, it's an absolute powerhouse of a car, boasting some truly impressive stats. Its Top Speed is 944, Acceleration is 963, Grip is 953, and Luck is 58. And if that wasn't enough, it also receives bonuses to all stats when it's used at the game's Suzuka Circuit.
The auction for this Japanese-inspired car is set to run from 9am (GMT) on 14 October, to 9am (GMT) on 17 October. And remember, this is a one-of-a-kind car that you can keep, race, and trade. To find out more, or to make a bid, you can visit the official F1 Delta Time site.
This is the fourth official Formula 1 non-fungible token, with the previous three being the luxurious 1-1-1 model, the Apex Race Car "Monaco edition 2019" and the "France Edition 2019" race car.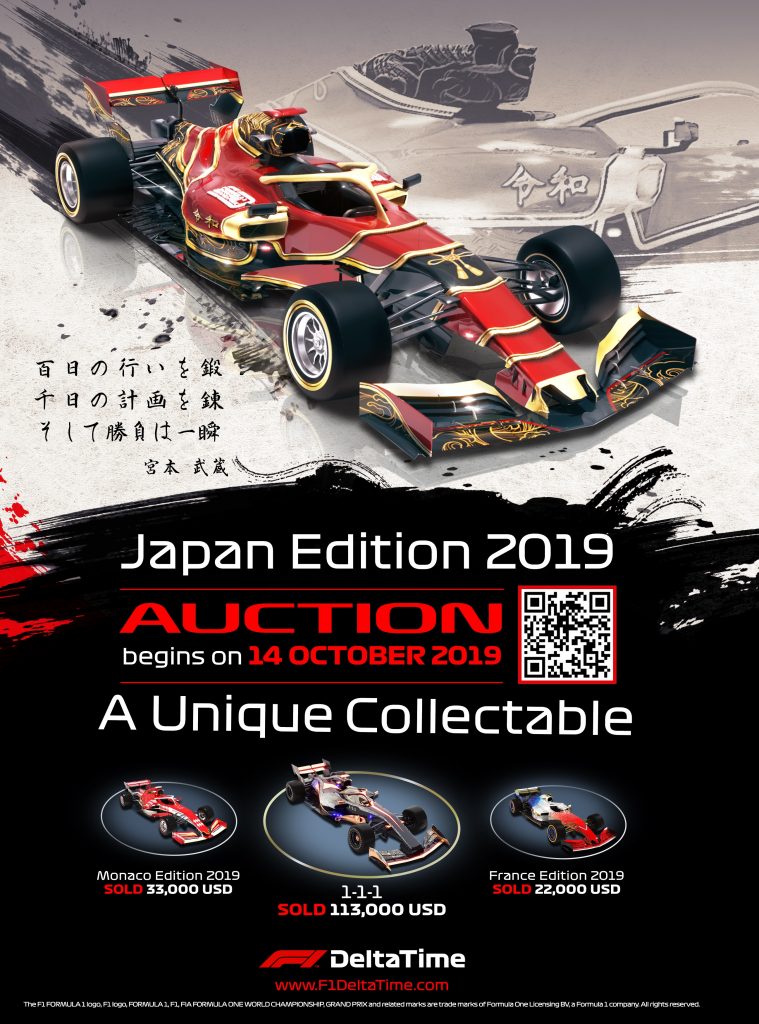 F1 Delta Time is an upcoming blockchain-based game that centres on the collection, trading, and racing based on Formula 1® cars, drivers, and components, which are provided as non-fungible tokens (NFTs). The game is the result of a partnership between the motorsport behemoth Formula 1 and the mobile and blockchain developer Animoca Brands.