ImmutableX announces its new Immutable Passport for onboarding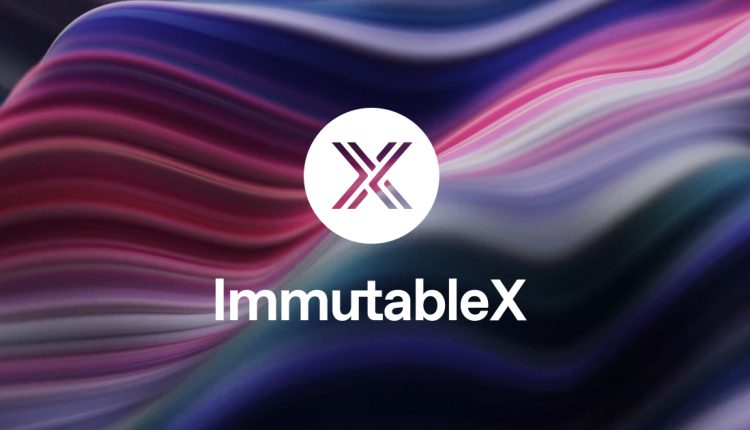 Blockchain game development platform and scaling solution for web3 games – ImmutableX – has announced its new Immutable Passport. At its core, the passport aims to provide a simple, and secure onboarding solution for game studios.
Immutable Passport is a wallet and authentication tool that streamlines onboarding for gamers through passwordless sign-on and automated wallet creation. Passport offers a non-custodial solution that never holds the user's private keys nor is involved in signing transactions. Through Passport, game studios can drive adoption across mainstream audiences, maintain enterprise-grade security, and access meaningful player analytics. Players get access to a secure digital wallet, protection against fraud, and seamless authentication across web3 games and marketplaces.
The passport came about thanks to customer research by the ImmutableX team, which found that some of the top priorities of development studios include onboarding, security and plug and play mechanics. Achieving these goals requires a mainstream gamer-friendly wallet to possess a simple sign-in process, leveraging social logins from popular services like Google and Apple. This will allow gaming projects to welcome new, larger audiences easily.
The Immutable Passport delivers enterprise-grade security, ensuring that only the holder of the corresponding private key can gain access — allowing gamers to remain protected and in control of their assets. 
Passport provides a non-custodial wallet solution which never takes custody of private keys. It provides users with an invisible signing feature to enable an easier player experience while also ensuring transaction signing can only be initiated on the end user via their device. Additionally, the sign-up process is passwordless, reducing the risk of hacked accounts and forgotten passwords — gamers enter a one-time password sent to their email. 
Immutable Passport will also allow game studios and developers to tap into critical information, including insights into customer behavior and players' needs and wants. Moreover, any studio that integrates with Passport will get access to a large group of active players in the ImmutableX ecosystem. Additionally, partners will gain instant access to a robust web3 ecosystem of tools, APIs, and infrastructure solutions that enable global scalability.
"For web3 gaming to reach a billion players, onboarding must be invisible, secure, and work across any game – mobile, console or desktop. Until now, security and friction have been tradeoffs. Passport is a self-custodial wallet, where users can sign in with just an email and one-time password – it will be a game changer for players and radically reduce user acquisition costs. said Immutable President and Co-Founder Robbie Ferguson. "More than that, just like a Gamertag or a Steam account, Immutable Passport offers unified identity, transaction, and authentication functionalities that simply haven't existed in the web3 gaming space until now. We can't wait to introduce our partners to the power of Immutable Passport."
IMX exclusives Guild of Guardians and Gods Unchained will be among the first games to integrate Immutable Passport at launch. They've already begun implementing Passport as their wallet and authentication solution. 
Further, Immutable Passport will also grant players and developers unified access to the whole Immutable ecosystem, including all marketplaces, tools, and more.
Immutable Passport is scheduled to launch in April 2023, but game studios and developers can begin the integration process now. Find out more here https://www.immutable.com/products/passport