Animoca Brands' Grease Monkey Games teams up with Mishimoto for Torque Drift 2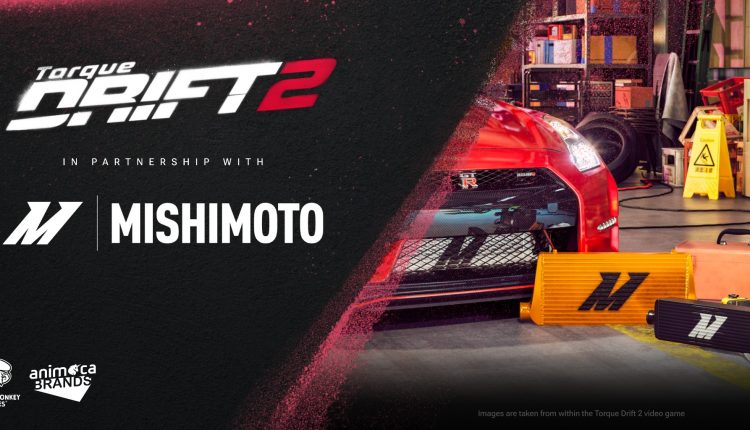 Grease Monkey Games, a subsidiary of Animoca Brands, has joined forces with Mishimoto, the leader in car cooling aftermarket parts, for the upcoming Torque Drift 2. This collaboration brings exclusive Mishimoto-licensed utility NFTs to the game, expanding the game's Web3 capability and drift racing simulation experience.
Built as a blockchain racer, Torque Drift 2 offers players a highly immersive drifting experience. As the official on-chain game for Formula DRIFT, Torque Drift 2 will deliver an authentic racing experience for Web2 and Web3 gamers alike when it launches in 2024 for PC, with console availability to follow. Torque Drift 2 is part of the REVV Motorsport ecosystem of metaverse racing games. 
Built on the Polygon blockchain, which has committed to eliminating all of the network's carbon debt since inception and to making the chain climate-positive, Torque Drift 2 is dedicated to environmental responsibility.
A playable demo of Torque Drift 2 is slated for release in the second quarter of 2023, and will allow players to dive into the much-anticipated follow-up to the wildly popular game Torque Drift.
Through the partnership, Mishimoto will contribute its high-performance automotive expertise to Torque Drift 2. The game will feature iconic Mishimoto parts such as intercoolers and gear shifters, allowing players to customize their in-game vehicles to achieve different performance levels, in line with the game's core value of "play-it-your-way" and Grease Monkey Games' commitment to delivering an unparalleled virtual racing experience.
We are stoked to partner with Mishimoto, a true icon in the aftermarket parts industry. At Grease Monkey Games, we are all about bringing the thrill and excitement of car culture to gamers worldwide. And this collaboration with Mishimoto is going to take things to the next level. We can't wait to see what kind of sick rides our players will be able to build and customize with Mishimoto's top-of-the-line parts.


Arran Potter – Grease Monkey Games Founder & Managing Director
Mishimoto joins a list of iconic motorsports brands participating in Torque Drift 2, including Formula DRIFT, Nissan, and Liberty Walk.