Animoca Brands' Mocaverse NFT mint sees sales worth 5.5 million USD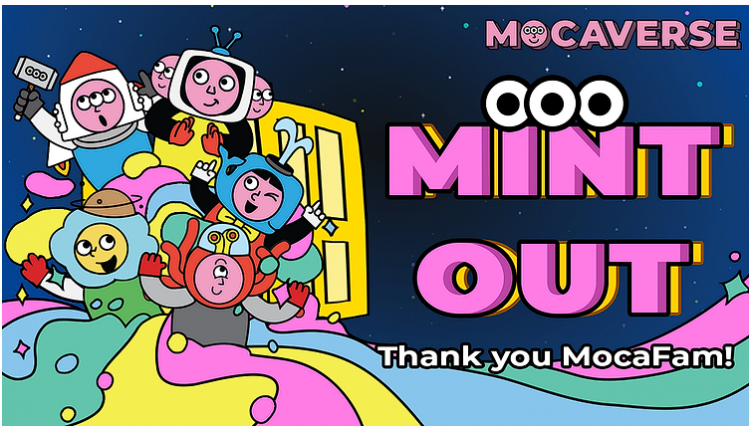 Animoca Brands' Mocaverse NFT minting event saw the participants mint the 8888 NFTs.
Back in December 2022, Animoca Brands had announced 'Mocaverse' – a membership NFT collection for the brand's companies, projects, investors, shareholders, employees, and supporters. Mocaverse and the NFTs in it were designed to strengthen the connection among the projects in their evolving ecosystem.
The Mocaverse NFT minting 'MocaMint' was scheduled for March, and as reported by Animoca Brands, it was a huge success. The participants minted 8,888 Mocaverse NFTs, and within 48 hours, the NFTs recorded a sale of 3,552 ETH (which is equal to 5.5 million USD).
The 8,888 'Mocas' belong to the five tribes – Angels, Builders, Connectors, Dreamers, and Neo-Capitalists. And each of these tribes describes a personality that made significant changes to Web3.
"We are delighted with this strong start for the Mocaverse, an exciting milestone for Animoca Brands. The interest and support emphasizes the power of community and shared values in Web3," commented Yat Siu, the co-founder and executive chairman of Animoca Brands.
The whole idea behind the Mocaverse NFTs was to bring together and unite the Web3 community and share ideas, connect, learn, and create a better future for Web3. And the official Mocaverse NFT PFPs are representative of the shared values and ethos of Animoca Brands and partners.
Siu further added, "Mocaverse NFTs are not only unique profile pictures, but also a gateway to the ever-growing Animoca Brands Web3 community of individuals, companies, and projects that share our values and vision for the open metaverse. By bringing together like-minded enthusiasts, we want to build a better Web3 industry for everyone."
The owners of the Mocaverse NFTs have access to exclusive Web3 events that correspond to the goals, which are – build, learn, play, and more. The events would include AMAs with crypto experts, exclusive game passes, in-game assets, accelerator programs, and contributing to social causes.