Blockchain gaming at PG Connects Helsinki, 12th-13th September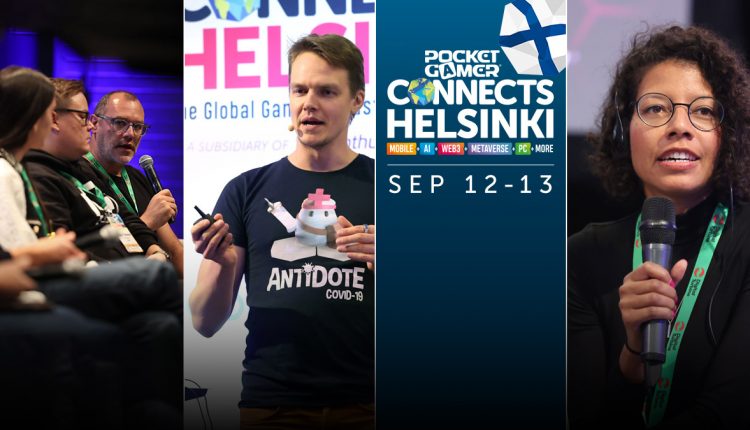 On 12th and 13th September 2023, Pocket Gamer Connects returns to Helsinki.
More than 1,600 games industry professionals will gather for two days to hear from 200 of the world's leading authorities from the mobile gaming, blockchain gaming, web3, metaverse and AI industry. Filling 20 wall-to-wall conference tracks across both days, they will share their expert insight on everything from monetisation models and new markets to industry trends and predictions as well as the latest information on blockchain technology, metaverse, AI, and much more.
Blockchain and web3 gaming
Promising over 30 hours of content from more than 200 speakers across 17 tracks, there will be something to inspire and inform everyone.
Jure Grahek, SVP of strategic initiatives at Zebedee will lay out the roadmap for the successful implementation of a play-and-earn monetisation strategy that places as much emphasis on fun as it does on finance.
It's a theme that will also be further discussed in the panel session "Building blockchain games that are actually fun". Panel experts include:
In addition, Creative Mobile's Paul Flanagan will chart the progress of web3 in gaming to date, while FrontRunnrs CEO Mirela Moldovan will dive into the world of headhunting in the era of web2 and web3.
Lastly, a panel session will explore the state of AAA blockchain games. Hear from
OviO Gaming CSO, co-founder and head of web3 Orel Sror,
Transparent Eyeball founder Marja Konttinen, and
Fumb Games CEO Paul West.
What's next?
In addition to web3, other cutting-edge technologies such as AI and the metaverse will be covered in tracks that look ahead to disruptive technologies and platforms. Discover the future of gaming and society through blockchain, AI and the metaverse. These technologies will revolutionise gameplay, enable player ownership of in-game assets, and create immersive virtual reality experiences. Embrace the possibilities as these advancements shape the way we interact, connect, and experience digital worlds.