Crucible and Futureverse collaborate to advance the open metaverse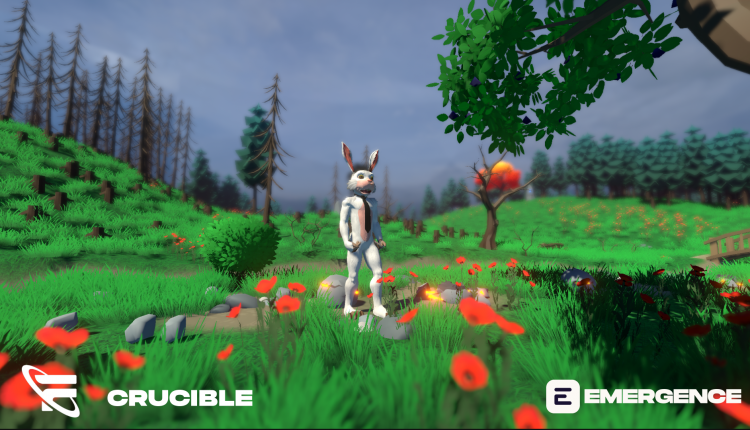 Don't miss news from the blockchain games space: sign up to our Substack and follow us on Twitter.
Web3 toolkit provider Crucible has announced that its Emergence SDK toolset will be integrated with Futureverse-developed blockchain The Root Network. By collaborating the two companies aim to accelerate the open metaverse in multiple ways:
Game developers who want to build player experiences for the Futureverse ecosystem can now use Emergence SDK to get started.
The toolset will also be integrated into The Root Network as well as their FuturePass identity and smart wallet technology.
Developers will be able to build for Futureverse, and tap into an already existing open metaverse ecosystem including over 500,000 avatar assets and more than 550,000 community members.
Built for game developers, Crucible's Emergence SDK is part of a suite of world building tools which enables interoperability and offers creators true digital ownership – which is crucial for the foundation of the open metaverse. Since launching, the Emergence toolset has been downloaded by 35,000 developers on the Unreal marketplace, and recently launched on the Unity store.
The Root Network, which is developed by AI and metaverse technology rollup Futureverse, is a blockchain and suite of protocols with ready-made runtimes for building next-generation metaverse apps and games.
Moreover, venture fund Born Ready Ventures, which was co-founded by Futureverse co-founders Aaron McDonald and Shara Senderoff, will lead Crucible's new strategic funding round.
Recently, Futureverse and Outlier Ventures also launched an accelerator program, Futureverse Base Camp, which will select a cohort of leading early-stage startups building across The Root Network.
"Until now, the lack of tools for true interoperability have held us back," said founder and CEO of Crucible Ryan Gill.
"The appetite for more open systems and game worlds is growing, so we built Emergence believing that we'd see the right combination of economics, communities and experiences lead to new momentum in the Open Metaverse. Futureverse is another clear leader in making this happen with the same mindset", he added.