Zebedee adds six new mobile games to ZBD app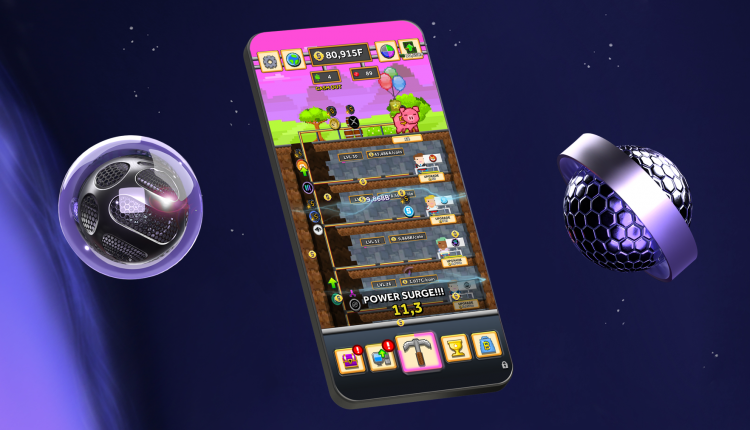 Don't miss out on any daily news from the blockchain games space: sign up to our Substack and follow us on Twitter.
Bitcoin gaming payment network Zebedee has announced an expansion of its gaming portfolio, bringing six new mobile games to its ZBD entertainment platform. Joining the current catalogue of games and apps on ZBD are
Bitcoin Cards,
Dubbz Arcade,
Winstreakz,
Finke Desert Race Game,
Satoshi Goals, and
Bitcoin2048
"We're immensely proud to welcome the latest wave of game devs and titles into the ZBD entertainment mobile app. They chose to adopt the ZBD API in order to offer fast, safe and trusted monetary rewards and transactions for their players. It's lightning quick to integrate and, with no technical hurdles for gamers either, it's a win-win", said Zebedee CEO Simon Cowell.
Through the plug-and-play ZBD API, developers and platforms can integrate instant global payments rewarding users with Sats, which are small amounts of Bitcoin — one Bitcoin consists of 100 million Sats — for playing or using their apps. Sats can either be spent in-app, sent to others or saved up to be redeemed later.
Already integrated into almost 250 games and apps, including Square Enix's Ludo Zenith, Fumb Games' Bitcoin Miner as well as podcast app Fountain, Zebedee's payment solution is built on top of the Bitcoin Lightning Network.
Co-founder of Bitcoin Cards developer PlayEmber, Jon Hook, added "ZBD offers new ways to attract, retain and monetize users while adding genuine value for them, which as a game dev is a tantalizing prospect. I'm excited to see how being part of the ZBD app and ecosystem can turbocharge the growth of Bitcoin Cards."
You can download the ZBD mobile wallet here.