Zombie Battleground officially opens up its marketplace to users
Zombies hit the [digital] market
The supporters behind a project like Zombie Battleground are nothing if not highly supportive of the project. Along with an early rollout of the alpha in January for backers, the community can now participate in its marketplace. According to the ZB team, the early version of its future marketplace is now online.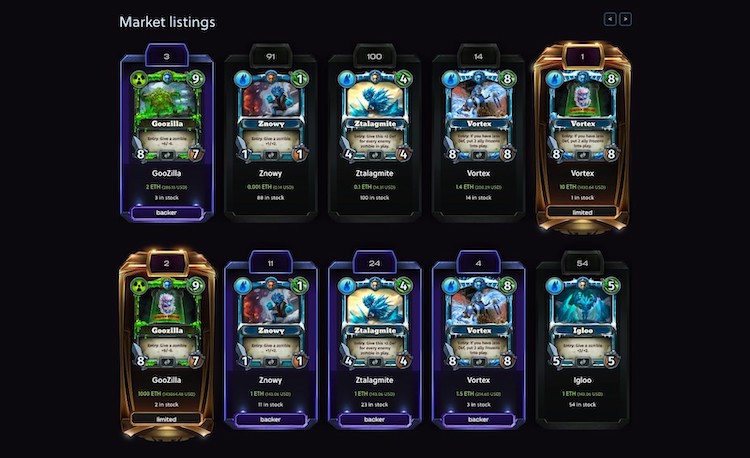 While in its early stages at the moment, players are still able to participate in Peer-to-Peer trading.
With this in mind, the team does set out a few points for the community to bear in mind for the time being.
While these cards are free to trade, they are still undergoing continuous balancing by the developers.
But this is something that it intends to keep an eye on the community for when it comes to pre and post-balancing feedback.
The developers are also making it clear that, with every early access product – there will be bugs. Hence why Zombie Battleground is stressing that users should report any and all problems they face, and to be as specific as possible.
Apart from these factors, users can try out the following on the early access build for the time being:
Browse all the cards in the game (currently 154) which have recently been updated to reflect the rebalance.
Set your own prices for each card you want to sell — only ETH for now.
Choose to list a single card for sale or list multiple copies of the same card at once.
Keep track of the items you have up for sale, and cancel any of your listings at any time.
See how many copies of each card are up for sale and the individual listings for each.
For more information about Zombie Battleground, visit the website.
---
And continue the discussion in our Telegram group and don't forget to follow BlockchainGamer.biz on Twitter, Facebook, YouTube, and now on Discord!