Rocky start for RTFKT Studios' NFT sale as it sells out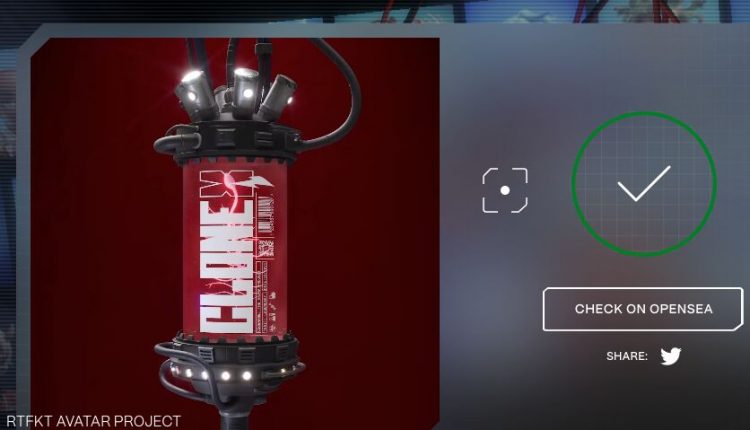 RTFKT Studios has made some impressive movements with the start of its NFT sale. Having commenced on the 29th of November its team, and speculators are optimistic of it taking its place as one of the most successful NFT sales to date.
Metaverse team Co-Founder, Rob Oshima took to LinkedIn to give his forecast on the RTFKT public sale.
"The public sale for the avatars started at 2PM PT today (11/29/21) at a cost of 3ETH, with approximately 10,000 up for dutch auction. Quick math if they sell at 3ETH they will have raised over $100M."
Dutch-style auctions are certainly not alien for NFT sales. Titles like MLB Champions have used it as a mechanic to gauge interest and player appetite for its NFTs. With this in mind, if interest is high, Oshima's estimates wouldn't be far from the truth.
If anything, considering the fact that its NFT sale consists of 20,000 CloneX NFTs – the auctions could very well conjure up over $250 million.
So how is the sale going so far? According to the company's Discord, the sale's resumption on Dec 1 led to a quick sell-out of its NFTs, implying a fast turnaround on NFT auction, sale and new auction.
With that said – it was a pretty rocky start for RTFKT.
Rocky start for RTFKT
Of course, while the team is finding a ravenous reception for its NFTs as the sale restarted on December 1st, it faced its fair share of difficulties in starting off. Having started its public sale on November 29th, its site had come under a series of attacks then and again on the 30th.
According to the team's Twitter, these attacks became so severe, RTFKT decided to put a pause on minting until its site was more secure.
Even with this happening, according to Tony Herrera (participant in the sale and Co-Founder of Vesto), even before the attack forced the pause – more than 13,000 of the 20,000 NFTs were sold.
And continue the discussion in our Telegram group, and don't forget to follow BlockchainGamer.biz on Twitter and YouTube.