Terra Virtua showcases king of rock n' roll with VFLECT NFT range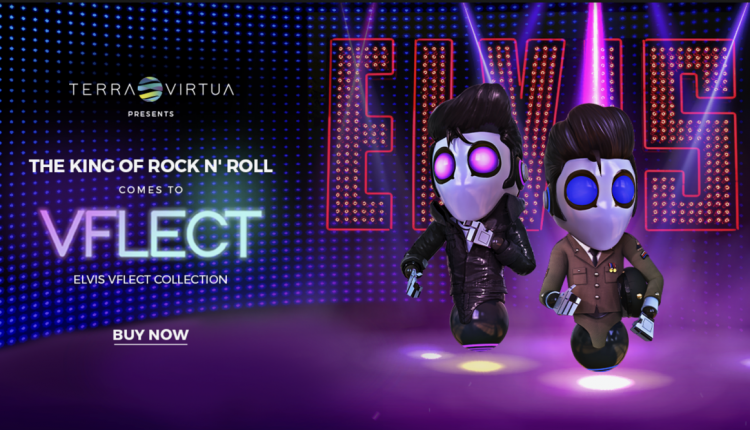 When you hear the title the 'King of Rock N' Roll', there's only one name that comes to mind… And he's coming to the virtual reality platform, Terra Virtua, this week.
Far more than just a range of Elvis NFTs, the collection consists of iconic dates in the legendary musician's career. For example, NFTs like 'military jacket' and 'military Elvis' were minted in commemoration of his military draft announcement from the Memphis Draft Board on 16th December 1957.
Each drop will be available in several different rarities ranging from platinum to common. There will be a further release on Elvis' birthday, January 8th, 2022. 
Arriving on the platform as a limited edition range of VFLECT NFT's – Terra's range of on-platform avatars – are made possible thanks to a partnership with the global brand, marketing and entertainment company, Authentic Brands Group.
While the partnership itself is a special one, the new series of exclusive NFTs also comes off the back of Terra Virtua's recent switch from Ethereum blockchain to Polygon in a drive to be more sustainable. According to the team, the migration to Polygon has allowed the platform and ecosystem to drastically reduce its energy usage, especially in minting NFTs.
The limited-edition digital Elvis collection is available to purchase from $25 on Terra Virtua here.
And continue the discussion in our Telegram group, and don't forget to follow BlockchainGamer.biz on Twitter and YouTube.