The Sandbox announces partnership with SHIBUYA109 to build its own metaverse plot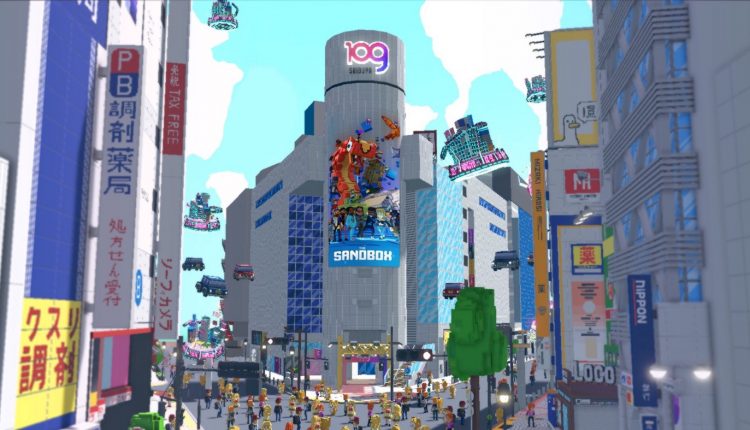 Famously known in and out of Japan, the Shibuya Commercial ward has announced a new 'business alliance' with the Animoca Brands subsidiary and metaverse experience – The Sandbox. The aim of the agreement is, according to the latter's announcement, to build "an exciting playground where everyone can have some thrilling experiences" and provide customers with "next-generation customer experiences that exceed expectations."
One key feature of the partnership is the construction of 'SHIBUYA109 LAND' in the metaverse, allowing SHIBUYA to mint, distribute and sell their own original NFTs and minigames for players to test out. This LAND can connect fans of the Shibuya ward from around the world, with a complete representation of Shibuya Crossing on the map.
For those unfamiliar, Shibuya is one of the iconic areas of downtown Tokyo, Japan. Starting as a shopping and entertainment district, it has since become a hub for international youth culture and fashion. For the SHIBUYA109 team, the partnership is a unique one, but the growth of NFTs and the metaverse couldn't be ignored. This is according to SHIBUYA109 ENTERTAINMENNT Inc's Representative Director – Ayumi Ishikawa:
"We were among the first to focus on the metaverse and NFT, and have been preparing for it since April 2021. 2021 is said to be the first year of NFT, and 2010 the first year of the metaverse, and we have decided to enter The Sandbox, a popular blockchain game… At SHIBUYA109 LAND, we will not only offer new experiences that only the Metaverse can provide, but we will also collaborate with various artists and characters, as we have done in the real world, so that many people, both in Japan and overseas, will be able to play the game. I hope that this project will help people to become interested in the Metaverse and NFTs."
For more information about SHIBUYA109, visit the website.
And continue the discussion in our Telegram group, and don't forget to follow BlockchainGamer.biz on Twitter and YouTube.