Stakester launches NFT initiative giving gamers access to next level bonuses, privileges and royalties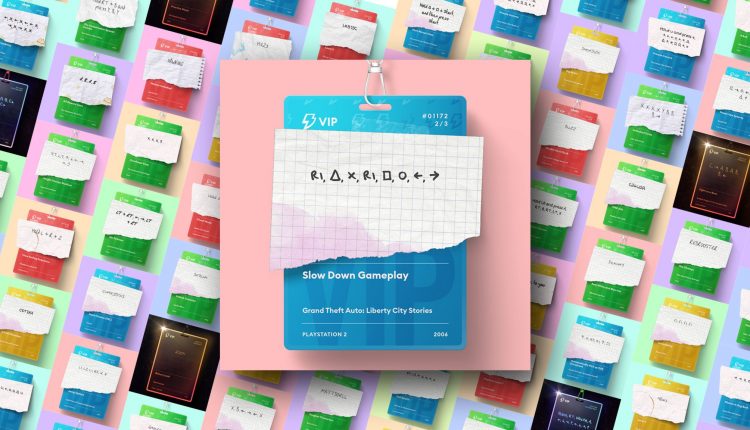 Established as an entertainment app, Stakester has launched its own NFT initiative to further enrich its gaming experiences across its growing library of games. The innovation itself, dubbed VIP Cheat Codes, adds a further dimension of interest for gamers that are already thoroughly engaged within the community.
Since it was established in 2020, Stakester has experienced an impressive level of growth; bringing in 100,000 members across the globe. The inclusion of this new NFT initiative aims to take this growth even further and provide a credible use case for NFTs on its platform.
"The NFTs embody Stakester's vision of delivering electrifying gaming experiences through the thrill of competition. NFT holders will help us shape new, undreamt-of entertainment experiences as gaming becomes ever more powerful and immersive," said Tom Fairey, Founder and CEO of Stakester.
So how do they work? Gamers would simply buy any one of these VIP Cheat Code NFTs in order to unlock one of many prizes. According to the team, this could range from free subscriptions to streaming services, designer headphones, to a Peleton bike.
Built on the Ethereum Blockchain, two levels of VIP Cheat Codes will be released in the NFT drop, VIP and VIP Legendary:
VIP Cheat Code acts as a pass for the Stakester app and bundles bonuses and privileges including the ability to compete for prizes up to $1000, access to VIP arenas and chat, exclusive mobile competitions, advanced notification of future NFT drops, and more. At launch there will be 9780 VIP Cheat Code NFTs at a cost of 0.1 ETH.
Legendary status Cheat Codes (the top-level pass) includes all of the benefits available in the VIP level plus higher deposit and withdrawal limits, priority access to live events. Legendary status Cheat Code NFTs are more rare. There will be 220 in the first mint with more to follow at a cost of 0.1 ETH.
Even more rare Genesis Cheat Code NFTs will also be available at the first drop with only 300 in total being minted at a cost 0.25 ETH.
All Genesis and Legendary NFT holders will get a 50% share of royalties from secondary market sales* and the opportunity to participate in the future direction of product updates.
Aesthetically, these 'Cheat Code' NFTs are designed to look like the access all areas lanyards with scraps of notepaper attached; adding a dimension of playful nostalgia to a platform dedicated to it already.
Stakester's VIP Cheat Code NFTs are also supported via its dedicated channel on Discord where members get to discuss gaming and express opinions on the advances that they would like to see in the Stakester app.
Check out the initiative in action right here:
And visit the website right here.