IPX announces strategic partnership with blockchain and NFT company – CRIPCO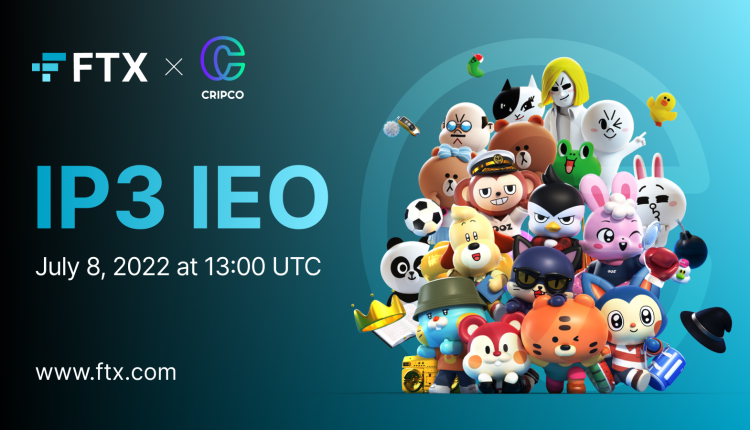 IPX, the digital IP platform, has announced recently that it's struck a new strategic business partnership with the global blockchain and NFT company – CRIPCO. The two companies will kickstart IPX's NFT business, beginning with the iconic character IPs.
CRIPCO, which is a Singapore-based Blockchain and NFT company promotes the value and utilisation of IP-centred Non-Fungible Tokens and provides a range of services, such as minting character IPs into digital assets for holders to easily sell, share and trade.
Along with this new partnership, CRIPCO will also be listing its dedicated IP3 token on FTX, which will go a long way to supporting its overall platform and range of products.
"IPX is excited to share our strategic partnership with CRIPCO, a company with blockchain and NFT technology expertise that has announced listing on leading global cryptocurrency exchange FTX, establishing its own unique NFT marketplace," said IPX official. "Based on this partnership, both IPX and CRIPCO will offer a new path for IP-based NFT business going forward."
IPX and CRIPCO will bring forward various types of NFT projects and facilitate organized relations between digital IP, DAO, and NFT market to allow anyone to own their IPs and generate revenue further establishing the vision of IP 3.0 Hub.