Nefta Partners With MYSTiC GAMES To Bring Free NFTS To Its Upcoming Blockchain MMO Game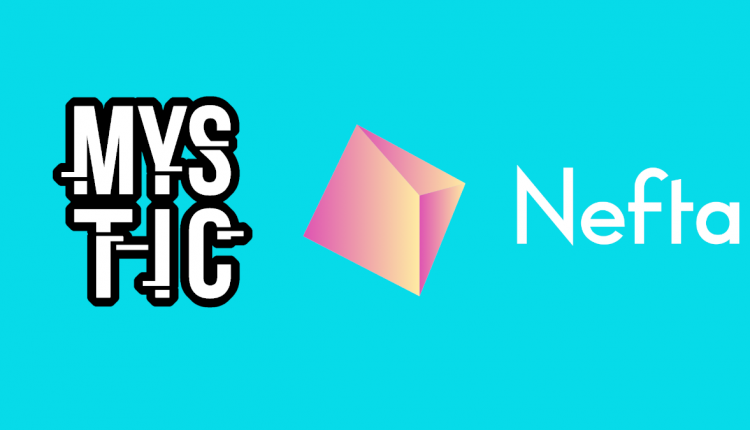 MYSTiC GAMES will be working with Nefta to develop its upcoming blockchain game VoYd
Nefta, the Web3 technology platform has entered a partnership with MYSTiC GAMES. Nefta will facilitate Web3 systems for MYSTiC GAMES. This will include wallet integration and free-to-own NFTs earned through gameplay.
The new game development studio is looking to create Web3-integrated mobile games which feature free-to-own NFTs. Nefta will support the studio as an advisor, offering support for token minting, wallet creation. In addition to launching the marketplace for its MMO title. Nefta also recently entered a partnership with blockchain gaming studio GAMI.
Founded last year by industry veterans Matthew Buxton and Jakob Braunisch. MYSTiC GAMES is on a mission to make blockchain gaming more accessible. It also recently secured a funding round of $1.3 million which was led by Shima Capital.
Accessible blockchain gaming
All of the NFTs in the upcoming mobile game will be totally free and can be found organically by players by simply playing the game. Each NFT can also easily be traded with other players and will retain its value. In addition, no crypto wallet is needed, which further reduces the entry barrier and helps with accessibility.
Through the CATALYST platform, MYSTiC GAMES will be turning away from the pay-to-win model with a focus on accessible and free blockchain gaming experiences. VoYd tokens which are won in the game will be transferable between players and can be spent in-game in addition to being staked and sold.
These tokens and NFTs will be shared across future games built on the CATALYST platform. This will enable full cross-compatibility. The whole ecosystem will be managed by the MYSTiC DAO, which allows players to own a part of their games and take part in shaping future releases.
Web3 ambitions
CEO and co-founder of Nefta said. "We share MYSTiC GAMES' passion and ambition to make the world of Web3 more accessible. We are proud to offer our support to help make this a reality. The founder's rich experience in the mobile gaming sector, combined with Nefta's end-to-end Web3 solutions, means that we will be able to bring accessible and fun blockchain gaming experiences to a wider audience in the future."
Nefta will be playing a key part in the development of MYSTiC Games new title by bringing trust and structure to its Web3 aspects by managing the game token and supporting Web3 onboarding while creating a white-label marketplace.
CEO and co-founder of MYSTiC GAMES also spoke on the partnership saying. "After 17 years of working on great mobile titles for the likes of Rovio, King, and Miniclip. We're excited to take on a new challenge and bring blockchain gaming into the mainstream with MYSTiC GAMES. With a focus on accessibility, we're looking forward to creating fun and engaging games that foster a dynamic and long-lasting community. With Nefta acting as a one-stop shop for all our Web3 needs now and into the future, we can't wait to break down the barriers to entry. And make blockchain gaming an integral part of the industry moving forward."
MYSTiC Games debut title, Call of the VoYd is currently in development with more details expected to release soon.