Etheremon developer's latest game is a blockchain feeding frenzy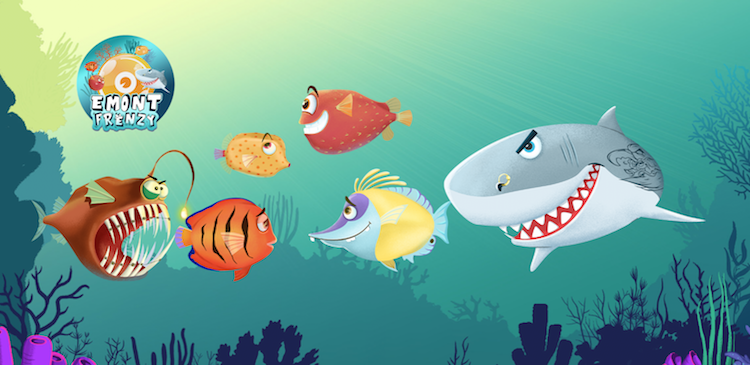 Emont Frenzy sees players take the role of predator and prey in a fish-eat-fish world
Etheremon developer Emont Alliance has released a new minigame called Emont Frenzy.
It's inspired by PopCap Games' Feeding Frenzy, a simple aquatic game of snacking and survival where there's always a bigger fish. While that game was ostensibly single player, Emont Frenzy focuses more on battle among a crowd of players.
Gameplay takes place in a vast ocean game space, full of Emont – an ERC-20 token for all games in the Emont Alliance – that can be snatched up by fish (the player). The main goal for fish is to collect as many Emont tokens as possible to cash out, whether through collection or snatching up other fish.
These tokens can be cashed out and used in games across the Emont Alliance catalogue, including buying monsters in Etheremon; bidding for Adventure Sites and used as fee for Monsters' Adventures once Adventure Mode is released in mid-July.