Oasys successfully raises $20 million in private token sale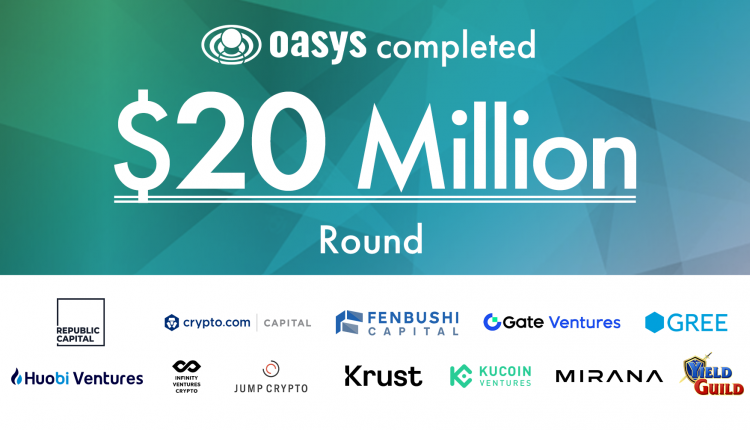 Oasys, the blockchain protocol designed specifically for the gaming community, has announced a successful private token sale of $20 million. In an announcement by Oasys, the token sale was led by financing by the likes of Republic Capital and further support from Jump Crypto, Crypto.com, Huobi, Kucoin, Gate.io, bitbank and Mirana Ventures.
In an announcement, the team explained that the funds raised in the sale will be used in order to further develop and foster new partnerships with game developers, and digital asset exchanges, among others. Capital will also be allocated for business development and marketing in order to extend itself on a global footing.
The private token sale follows a recent Oasys' strategic collaboration with ConsenSys to build a better-optimised wallet for blockchain gaming.
Ryo Matsubara, Director, Oasys, said: "The unequivocal backing we have received, by many of the leading institutions from both the crypto and gaming world, is a strong mandate for Oasys, as we embark on our mission to transform blockchain gaming experiences. Beyond financial support, this vote of confidence from our valued investors also demonstrates to game developers and other ecosystem partners that our project is well-positioned to capitalise on future growth opportunities in the market."
Based out of Japan and Singapore, Oasys was established as a blockchain project in order to create a better blockchain gaming experience for players. Taking aim at the continued challenges of slower transaction fees, fluctuating gas fees, issues with scalability and less than easy-to-use interfaces.
In its mission, Oasys has cultivated institutional support from some of the most reputable names in the gaming space. Including Bandai Namco Research, SEGA, and Ubisoft.