Axie Infinity launches the mainnet battle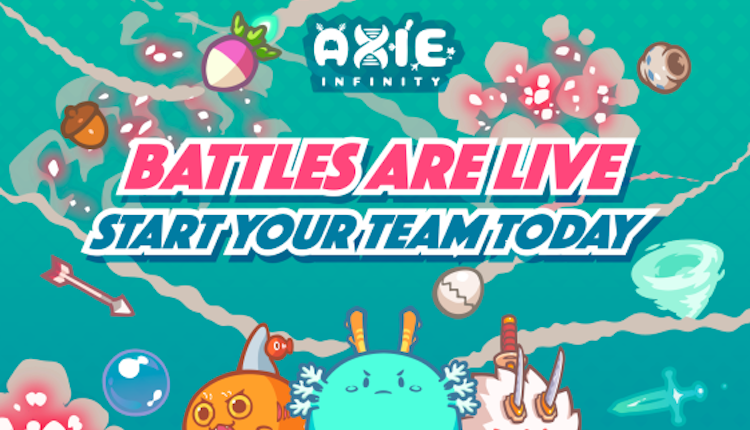 From training to the big leagues.
Axie Infinity has seen a lot of success in its battle system.
From its open beta, which started on August 4th, which has since racked up thousands of individual battles, to the subsequent release of its mainnet.
According to the team, while the game has been released on mainnet, battles will take place off-chain. This decision was to ensure that "players have a smooth and enjoyable playing experience."
Meanwhile, the ownership of digital assets by players remains on the Ethereum blockchain while battles will eventually join the Loom Network Plasma Chain private beta.
Along with this news, the team has announced a number of changes to its battle system to enhance player experience.
---
Activity points
In order to take part in a battle, players need to spend an activity point. Whenever one of these is spent, it takes four hours to fully replenish.
Players being able to spend as many as they want at a time, but will need to wait until they are replenished to battle again.
---
'Beans Blessing' – Launch celebration
To commemorate the launch of the battle system onto the mainnet, Axie Infinity has introduced a daily EXP bonus system called 'Beans Blessing.'
By clicking the lucky charm on the battle lobby screen, users can obtain a 20% EXP boost for 24hrs, with only a transaction fee to pay in order to get it.
Users will also be able to gain more experience points by breeding their Axies, with each one completed requiring more EXP to do it:
1st Breed: 300
2nd Breed: 900
3rd Breed: 900
4th Breed: 1500
5th Breed: 2400
6th Breed: 3000
7th Breed: 3000
---
Steady growth so far
According to the game's Twitter, since the release of the battle mode, the number of users has been steadily increasing.
As of this week, there are currently over 600 wallets opened within the platform.
Our playerbase is growing steadily each day.

We're building this game alongside our community and it's been an amazing experience to share with you all.#ethereum #eth #gaming #dapps #erc721 pic.twitter.com/1h2dU26bN4

— Axie Infinity (@AxieInfinity) October 14, 2018
For more information, visit the Axie Infinity site and Medium.
Continue the discussion in our Telegram group and don't forget to follow BlockchainGamer.biz on Twitter, Facebook, and YouTube.