Check out the complete schedule for Blockchain Games Next!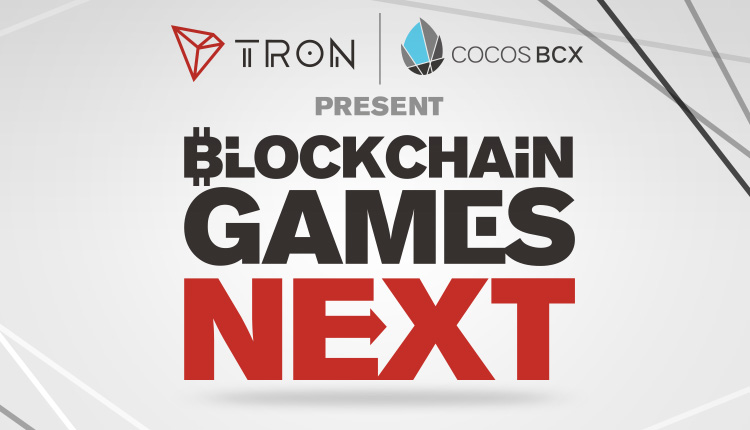 The future of gaming right now
We're thrilled to introduce you to the future of gaming – Blockchain Games Next!
Starting up on March 19th, we will explore the current state of play and opportunities in the sector. It's all about having the big discussions in a relaxed setting, uniting blockchain developers and platform partners.
The half-day event is free to attend and will provide a focused space for blockchain game developers, platforms, tool-makers, investors, press, and others interested in the space to discuss key issues, trends and opportunities in a relaxed setting.
N.B. You don't have to be working in blockchain to attend! The talks are deliberately open for non-blockchain game folks, it isn't hardcore technical talk, it's about celebrating successes and exploring potential, so if you're not currently working with blockchain but are maybe thinking about how blockchain technology could fit into your studio's plans, then definitely sign up.
More than 200 attendees will enjoy a meet-and-greet during the lunchtime registration before a series of talks and panel discussions from up to 20 world-class speakers. The full schedule for the day (please note: subject to change) is:
1:00 pm Registration and Networking
1:35 pm Introduction
Oscar Clark, Steel Media
1:40 pm Forging the Future of Games
Brett Seyler, Forte.io
2:00 pm Fireside Chat: TRON Arcade
Justin Sun, TRON
Dean Takahashi, Venturebeat (moderator)
2:20 pm Cocos – Empowering Innovation in Blockchain Gaming
Chen Haozhi, Cocos-BCX
2:50 pm Speed Panel: Diving Into the World of Blockchain
Chris McCann, Cocos-BCX
Nick Brondo, BitTorrent
Taehoon Kim, nWay
Roy Liu, TRON (moderator)
3:10 pm Blockchain Cuties Universe: From Start to Where We Are
Vladimir Tomko, Blockchain Cuties
3:30 pm Panel: What Game Developers Want (from Blockchain)
Mickey Maher, CryptoKitties
Randy Saaf, Lucid Sight
Tony Pearce, Reality Clash
Vladimir Tomko, Blockchain Cuties
Wu Xiao, White Matrix
Oscar Clark, Steel Media (moderator)
4:00 pm Speed Panel: Building Playful Communities on the Blockchain
Arthur Madrid, Pixowl
Jeffrey Zirlin, Axie Infinity
John Linden, Mythical Games
Martine Paris, BlockchainGamer.biz (moderator)
4:20 pm Speed Panel: The Potential of Non-Fungible Tokens for Games
Chris Chapman, Neon District
Donnie Dinch, Bitski
Sebastien Borget, Pixowl
Gabby Dizon, Alto.io (moderator)
4:40 pm HyperSnakes – Driving Mass Users into Blockchain 
Yiyi He, Mixmarvel
5:00 pm Speed Panel: Fundraising for Blockchain Games
Brett Seyler, Forte.io
Juliun Brabon, Sesameseed
Ray Zhang, gumi Cryptos
Roy Liu, TRON (moderator)
5:20 pm Cocos Creator – Embracing New Mobile Platforms
Ling Huabin, Cocos2d-X
5:40 pm Panel: Blockchain Futures – Breaking the Chains Holding Back CryptoGames
Alex Amsel, Independent
Daniel Tao, Blockfish
Devin Finzer, OpenSea
Vincent Niu, dapp.review
Oscar Clark, Steel Media (moderator)
6:10 pm Cocos-BCX Technical Overview
Kai Zhao, Cocos-BCX
6:25 pm-7:30 pm Networking and Drinks
Blockchain Games Next will run on Tuesday 19th March from 1 pm to 7:30 pm at central San Francisco venue, Bespoke – just a five-minute walk from GDC.
Brought to you by…
This event is presented by TRON and Cocos-BCX and is brought to you by the team behind the incredibly successful series of international conferences, Blockchain Gamer Connects. Launched last year, the two-day events have since drawn record-breaking crowds in San Francisco, Helsinki, and London.
The event is free but places are limited, so if you're interested in the blockchain games space, book now!
---
Sponsors
TRON unveiled its new blockchain game fund TRON Arcade, with up to $100M to be invested in the project for the next three years, building the foundation for a robust blockchain game ecosystem. The main goal of the fund is to empower developers to create and execute on their ideas, to introduce new games and content into an autonomous ecosystem, and to build a strong community of content and entertainment.
Cocos-BCX is a decentralized gaming and digital assets development platform built with the Cocos engine – one of the largest gaming developer community with 1.3 million developers. Some of the most well-known games including Fight!, Badlands, and Clash of Kings were built using the Cocos development platform and many game publishers including Zynga & Big Fish Games rely on Cocos2d-x.
---
And continue the discussion in our Telegram group and don't forget to follow BlockchainGamer.biz on Twitter, Facebook, YouTube, and now on Discord!